originally published: 05/30/2023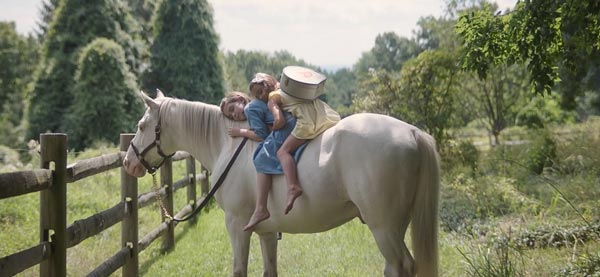 Al Nigrin, Executive Director and Curator of the 2023 New Jersey International Film Festival, talks with Christopher Beatty, Director of Bibi, along with two of the stars of the film, Judith Ann DiMinni and Rick Zahn, in a filmmaker interview:
And here is 2023 New Jersey International Film Festival Filmmaker Video Q+A with Bibi Director Christopher Beatty, Bibi Lead Actor Elizabeth Paige and Festival Director Al Nigrin:
Bibi will be playing on Saturday, June 3, 2023 – Online for 24 Hours and in-person at 7PM.
For more info and tickets go here.
Bibi – Christopher Beatty (Summit, New Jersey) In this psychological thriller a mother and daughter live in a secluded mansion that is hiding a terrible secret. After a tragic loss, Vivian Ashwood is failing to cope. Struggling to raise her daughter Bibi, she turns to prescription medication and alcohol to soothe her anxieties and depression. Soon, the lines begin to blur between Vivian's routine nightmare and her reality. A strange man begins stalking and tormenting Vivian, causing her to unravel even further. She turns to Bibi, her only confidant, to confirm what is real and what is delusion. Bibi, also devastated by the loss of her sister and upset at Vivian for not protecting them both, only makes Vivian more unsure of the truth. After continuous torment, Vivian searches to find a way to protect herself and Bibi from the stalker by whatever means necessary. 2023; 92 min.


---
Advertise with New Jersey Stage for $50-$100 per month, click here for info
---
ART | COMEDY | DANCE | MUSIC | THEATRE | COMMUNITY
BOBFEST: Celebrating 25 Years
Wednesday, May 31, 2023 @ 7:00pm
Count Basie Center for the Arts
99 Monmouth Street, Red Bank, NJ 07701
category: music
---
"The Rose Tattoo" By Tennessee Williams
Wednesday, May 31, 2023 @ 7:30pm
Shakespeare Theatre Of NJ – F.M. Kirby Shakespeare Theatre
36 Madison Avenue, Madison, NJ 07940
category: theatre
---
Vivid Stage presents Meet the Artist: New Play Readings "Acts of Creation"
Wednesday, May 31, 2023 @ 7:00pm
Summit Public Library
75 Maple Street, Summit, NJ 07901
category: theatre
---
Frankie Valli & the Four Seasons
Thursday, June 01, 2023 @ 7:30pm
Count Basie Center for the Arts
99 Monmouth Street, Red Bank, NJ 07701
category: music
---
National Theatre: Broadcast in HD – "Best of Enemies"
Thursday, June 01, 2023 @ 7:30pm
Monmouth University – Pollak Theatre
400 Cedar Avenue, West Long Branch, NJ 07764
category: theatre
---
An Evening with Psychic Medium John Edward
Thursday, June 01, 2023 @ 7:00pm
Carteret Performing Arts Center
46 Washington Ave, Carteret, NJ 07008
category: community
---
Gene Dinapoli Presents Swinging With The Rat Pack
Thursday, June 01, 2023 @ 7:30pm
Sieminski Theater
8000 Fellowship Road, Basking Ridge, NJ 07920
category: music
---
"The Rose Tattoo" By Tennessee Williams
Thursday, June 01, 2023 @ 8:00pm
Shakespeare Theatre Of NJ – F.M. Kirby Shakespeare Theatre
36 Madison Avenue, Madison, NJ 07940
category: theatre
---
---
For more event listings, click here
---