Aptly dubbed the American Riviera, the coastal stretch of California that spans from Malibu to Santa Barbara to Ojai to Montecito to Santa Ynez and everywhere in between features no shortage of blooming pink bougainvillea, salty Pacific Ocean breezes, and abundant sunshine.
The area is also a design lover's paradise, with signature architecture including red-tiled roofs, whitewashed buildings, and Spanish-Moorish accents (think vibrant tile and intricate wrought iron details). No wonder, then, that celebrities like Oprah Winfrey, Gwyneth Paltrow, and Prince Harry and Meghan Markle all call the idyllic Central California coast home.
The best way to take advantage of the world-class art, celebrated wineries and vineyards, beautiful beaches, internationally renowned museums, and expertly curated shops? Consider a road trip along the Pacific Coast Highway that'll take you from the foothills of the Santa Ynez Mountains to the surf in Malibu.
More From House Beautiful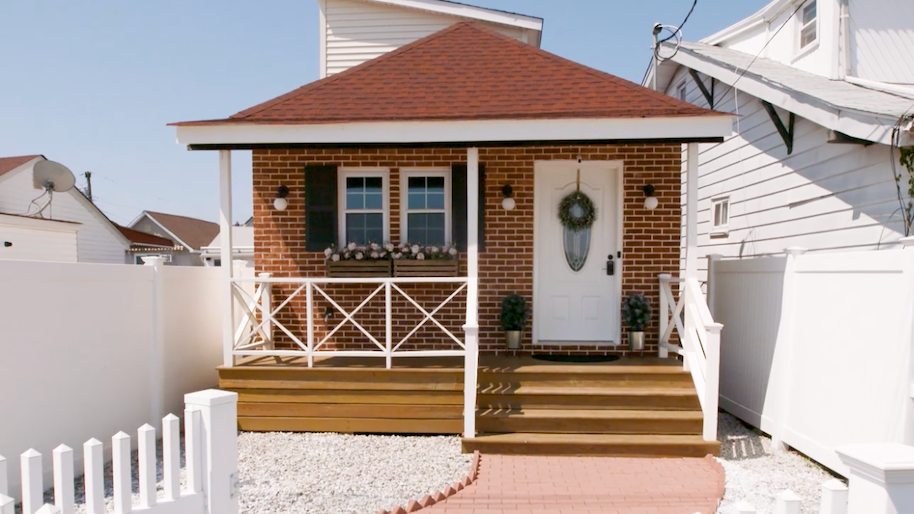 Late summer and early fall are ideal times to visit, so you should start planning your dream trip now. Here, we—along with a few of the area's top designers—share our favorite design-minded spots to stay, eat and drink, shop, and explore along the way.
---
Where to Stay
An exclusive Santa Barbara enclave—tucked away in the leafy foothills—San Ysidro Ranch has been consistently voted one of the top resorts in the world. And it's no surprise why: The property boasts 38 vine-covered cottages surrounded by fragrant citrus groves, olive trees, and jasmine. Each cottage is individually decorated and sprinkled with hand-chosen antiques and original artwork along with four-poster beds, stone fireplaces, and Persian rugs. All combine for a picturesque home away from home.
"There are few resorts in the world with such class and grace," says Los Angeles–based designer Meghan Eisenberg. "San Ysidro Ranch evokes a sense of tradition with its effortlessly elegant decor but also in how the staff takes care of its guests. In this busy world, it feels special when the concierge knows you by name and remembers your preferences. And that is what luxury is for me at this point in my life: complete relaxation in gorgeous surroundings with the sense that you are truly being taken care of. There is a reason that John and Jackie Kennedy came here on their honeymoon in 1953."
Start at the Kelly Wearstler–designed Santa Monica Proper. "The minute I walked into the space, I was instantly inspired," says Los Angeles–based interior designer Kelly Martin. "All of the detail and Kelly Wearstler's maximalist design style keep your eye busy and entertained." Martin particularly loves "the mix of modern and vintage." She adds, "It is so wonderfully eclectic and feels modern California with a heavy 1970s influence and a dash of earthiness or a bit of tribal influences here and there. It is definitely artful and unique."
One of the newest additions to the Montecito coast is Rosewood Miramar Beach, an oceanfront resort with 161 guest rooms and suites. Inspired by the beautiful homes and grand estates of Montecito, the design of Rosewood Miramar Beach was fittingly a collaboration between two residentially minded interior designers: Diane Johnson and Nancy Corzine. They paid homage to famed Southern California architect Paul Williams throughout the property, with a standout curved staircase and a serpentine-edged pool design. Rooms feature bed linens by Rivolta Carmignani, freestanding tubs, and furnished terraces.
Steps from the ocean in Malibu sits Nobu Ryokan, a boutique hotel from Nobu Hotels that was a 1950s beachfront motel once upon a time. The Japanese-inspired retreat, designed by Studio PCH and Montalba Architects, is meant to embody the cool elegance of the California coastline. That said, envision panoramic views, hand-crafted teak soaking tubs, sand-colored limestone walls, earthy materials, indoor-outdoor fireplaces, and a soothing neutral color palette. Its ethos? Low-key comfort meets high-end indulgence.
In 2018, the 1925-era Hotel Californian unveiled the result of its eight-year renovation project with interior designer Martyn Lawrence Bullard. His goal was to shake up the traditional beach resort design aesthetic by infusing the 121-room property with elements like graphic wallpaper, Moroccan accessories, and emerald green club chairs. Custom tile work throughout pays homage to the historic style of Santa Barbara itself.
Newly opened in 2022, the Inn at Mattei's Tavern in the Santa Ynez Valley effortlessly blends historical architecture with modern amenities. With roots dating back to 1886, the 6.5 acre property was revitalized by design firm AvroKO and architecture team DMHA for Auberge Resorts Collection to reinforce the natural surroundings, including old-growth palm trees and nearby vineyards. The original cottages were restored to preserve their rustic sophistication with white-painted wood cladding, local artwork, and exposed construction. Breezy Central California coast ranch living is the idea.
---
Where to Shop
Between Montecito and Santa Barbara in Summerland is Field + Fort, a retail concept by interior designer Kyle Irwin. Inside the cottage-style building is a veritable wonderland of home decor goodies—think everything from cookware and candles to furniture and lighting, all expertly curated by Irwin and his team. The spot is also home to Feast, a cafe with salads, sandwiches, and pastries along with a garden terrace.
The ultimate destination for California-inspired apparel and decor is Jenni Kayne, which fittingly has both apparel and home goods stores in Montecito. Here you'll find everything from Kayne's namesake cashmere sweaters to her line of interior essentials. Think bouclé chairs, oak tables handmade in California, woven leather counter stools, and more, all of which perfectly embody the coastal elegance of Kayne herself.
Just down the street from Field + Fort is Porch, a two-story home decor destination founded by Diana Dolan. The shopping spot has it all with ceramics, textiles, candles, coffee table books, furniture, and more. The unique inventory assortment is a sure bet for those looking to embrace the spirit of Central California.
Hoping to find a one-of-a-kind piece? Make a stop at the Summerland Antique Collective, which stocks thousands of vintage accessories, fine art, chandeliers, leather-bound books, and outdoor items. It's been a mainstay in the area for more than 30 years, and new merchandise appears daily.
What began as a bookstore and art gallery in St. Barth has since evolved into a global home decor and lifestyle brand Clic. Founded by former stylist and Calypso founder Christiane Celle, the Montecito outpost is a curated concept space with contemporary photography, art, books, home goods, glassware, and more, from a mix of both established and emerging brands.
---
Where to Eat & Drink
In an off-the-beaten-path pocket of Ojai is Boccali's Pizza & Pasta, a must-stop for those in the know. "Its kitschy, casual, fun environment is one of our favorites," says Eisenberg. "We dine here every time we are in Ojai. There is something about eating freshly made strawberry shortcake on a picnic bench under a canopy of oak trees that keeps you coming back for more."
Adds Los Angeles–based designer Amanda Gunawan, "It feels really mom-and-pop and there's a warmth to it that you can only get when you feel like you know the people who are preparing your food poured their hearts into it. I always go there to order spaghetti and meatballs, which is not usually my go-to order for pasta unless it's a place that feels nostalgic."
You may have heard of this Montecito fixture, Tre Lune: It's where Kourtney Kardashian and Travis Barker dined after their wedding. The Italian restaurant evokes old-school glamour with creamy white tablecloths, a tiled roof, an expansive wine list, and a hearty menu of pasta and pizzas.
Sweeping vineyard views and contemporary architecture by Backen, Gillam & Kroeger Architects blend for a world-class wine-tasting experience at Brave & Maiden in the Santa Ynez Valley. The tasting room features oversize fireplaces, wood paneling, modern fixtures, and neutral earth tones for a refined yet welcoming experience. Indoor/outdoor seating areas—complete with an olive tree-filled courtyard—capitalize on beautiful wine country weather.
Celebrity couples including Sarah Hyland and Wells Adams and JoJo Fletcher and Jordan Rodgers were both married at the picturesque Sunstone Winery in 2022. An abundance of French lavender and rosemary greet visitors upon arrival, and the lush landscaping perfectly complements the property's French provincial–inspired architecture. Even though the winery is just 35 minutes north of Santa Barbara, you'll feel as if you've been transported straight to France.
Tucked inside a Malibu strip mall is the best lobster roll you'll ever have on any coast. Described as "a little bit coastal and a whole lot of party," Broad Street Oyster Co. features string lights, bold pops of color, neon signage, pop art-inspired posters, and no shortage of fresh seafood. The aforementioned lobster roll is served either warm with butter or chilled with mayonnaise, and the Broad Street team recommends adding caviar and uni to either.
A Tuscan-inspired estate in the Santa Monica mountains of Malibu, Cielo Farms is a 30-acre estate with panoramic views designed by renowned architect Bob Easton. Take a seat on the outdoor lawn, where fire pits and comfy couches are nestled under hundreds of olive trees, and enjoy a glass of one of Cielo Farms' 20 wines that are exclusive to its Malibu tasting experience.
For a romantic date night, you can't beat Stonehouse. Set inside a 19th-century citrus-packing house on the grounds of San Ysidro Ranch, the rustic restaurant features wood-burning fireplaces and twinkling lights on an outdoor terrace that overlooks the Pacific Ocean. Tucked beneath is an award-winning wine cellar that boasts 12,000 bottles with 2,000 varietals. Contemporary American cuisine is prepared with fresh, seasonal, and locally sourced ingredients, including herbs and produce from the chef's own organic garden.
---
Where to Explore
Designed by California's first female architect, Julia Morgan, Hearst Castle was formerly the private residence of publisher William Randolph Hearst. Today, the extravagant 165-room property is open for tours. Don't miss the famed turquoise hue of the Neptune Pool, which was refilled in August 2018 after two years of restoration, or the Gothic Study, the centerpiece of Hearst's private suite.
Situated on the 37-acre former estate of opera singer and socialite Ganna Walksa is Lotusland, a botanical garden with over 3,400 different types of plants. Walksa purchased the property in 1941 and spent 43 years transforming the grounds, which are home to at least 35,000 individual specimens. In recent years, the famed Japanese Garden underwent a two-year restoration led by Arcadia Studio and Comstock Landscape Architecture. In the Blue Garden is a range of grasses, cedars, and palms in an array of—you guessed it—blue-hued shades.
Butterfly Beach
A favorite of locals, Butterfly Beach in Montecito is ideal for swimming, surfing, sunbathing, relaxing, and enjoying the sunrise or sunset thanks to its east-west orientation. Spot the Channel Islands just 20 miles west and, if you're lucky, a dolphin or whale. It's named for the monarch butterflies that once inhabited the native grasses along the beach. And situated on a 4.5-mile bike path (the Cabrillo Bike Path), you can easily cruise to Santa Barbara from here.
The Santa Barbara Museum of Art houses 25,000 works of art, which is a magnitude more commonly found in cities eight times the size of Santa Barbara. Highlights include the French Impressionism wing—no West Coast museum owns more Monets—and Portrait of Mexico Today, 1932, the only intact mural in the U.S. by David Alfaro Siqueiros. Another favorite is the Santa Paula Art Museum, which occupies two beautifully renovated historic buildings in the heart of downtown Santa Paula.
Take a cruise on the Pacific with the Santa Barbara Sailing Center, which offers daily sailing charters and cruises. A favorite is a whale-watching expedition aboard the Center's 50-foot catamaran, during which you might spot Pacific gray whales, blue whales, bottlenose dolphins, sea lions, orcas, humpback whales, and other marine life.
You love beautiful cities. So do we. Let's obsess over them together.
---
Follow House Beautiful on Instagram.