originally published: 05/31/2023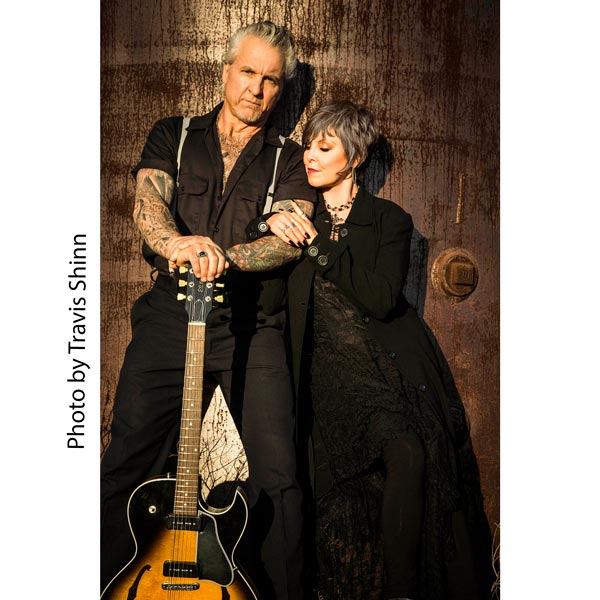 (MORRISTOWN, NJ) — Mayo Performing Arts Center (MPAC) presents a terrific lineup of events this July at the theatre as well as throughout Morristown.  MPAC's summer concert series kicks off on July 11 with The Doobie Brothers.  MPAC's Arts in the Community free summer concert series sponsored by ADP features events throughout town in July, including their annual Salsa Under the Stars night at Pioneer Park at Headquarters Plaza.
Ticketed MPAC events include:
The Doobie Brothers on Tuesday-Wednesday, July 11-12 at 7:30pm. For over five decades, The Doobie Brothers have been known for delivering mind-blowing, roots based, harmony-laden, guitar-driven rock and roll – all of which recently culminated in an induction into the 2020 Rock & Roll Hall of Fame. Their No. 1 singles "Black Water" and "What a Fool Believes" lead a catalog of indelible songs that include: "Listen to the Music," "China Grove," "Jesus Is Just All Right," "Rockin' Down the Highway," "Long Train Runnin'," "Take Me In Your Arms," "Takin' it to the Streets," "Minute by Minute," "You Belong to Me," "The Doctor" and more. In all, the Doobies have tallied up five top 10 singles and 16 top 40 hits. Tickets range from $95-$295. LIMITED TICKETS
Andy Grammer: The New Money Tour on Tuesday, July 18 at 8:00pm. Multiplatinum troubadour Andy Grammer continues to engage, energize and empower audiences with stomping stadium-size pop anthems like the quadruple-platinum "Honey, I'm Good," platinum singles including "Keep Your Head Up," "Fine By Me," "Don't Give Up On Me," "Fresh Eyes," and "Good To Be Alive (Hallelujah)," as well as new songs like "I Need a New Money." Tickets range from $39-$79. LIMITED TICKETS
Donny Osmond on Thursday, July 20 at 8:00pm. Legendary entertainer and music icon Donny Osmond presents a dynamic musical journey of his unparalleled career that has made him one of the most popular and beloved performers in the world. Tickets range from $79-$159.


---
Pat Benatar & Neil Giraldo: Funtastic 2023 on Tuesday, July 25 at 7:30pm. Pat Benatar and Neil Giraldo perform hits such as "We Belong," "Love is a Battlefield", "Heartbreaker" and more with their full band. Tickets range from $79-$149.
Herman's Hermits starring Peter Noone and The Grass Roots on Thursday, July 27 at 7:30pm. A double bill of classic 60s pop! Herman's Hermits starring Peter Noone scored over twenty Top 40 hits, such as "There's a Kind of Hush," "I'm Into Something Good," and "Mrs. Brown You've Got a Lovely Daughter." The Grass Roots are known for such pop classics as "Midnight Confessions," "Temptation Eyes" and "Sooner or Later." Tickets range from $39-$79.
Herb Alpert & Lani Hall on Friday, July 28 at 8:00pm.  Music icon Herb Alpert and Grammy award-winning vocalist Lani Hall perform an eclectic mix of Brazilian jazz, classic Tijuana Brass & Brasil '66 songs. Tickets range from $49-$79.
---
MPAC Arts in the Community Free Concerts (no tickets needed):
---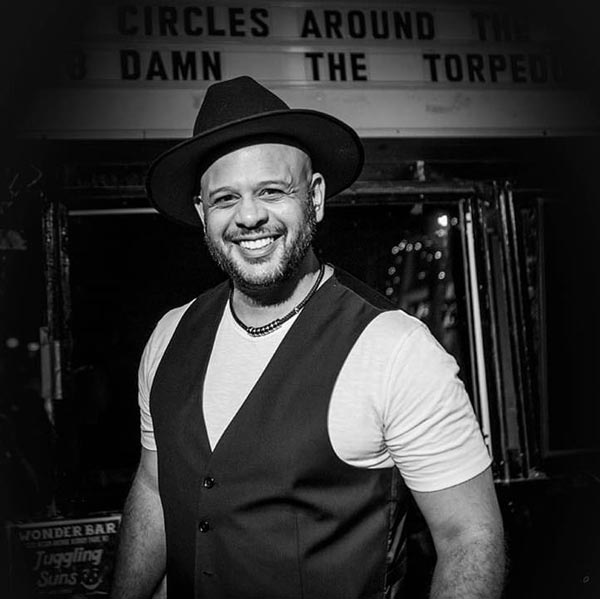 Joshua Van Ness on Wednesday, July 12 at 6:00pm at Vail Mansion Plaza. Singer songwriter Joshua Van Ness is both the working man's musician and a true indie spirit whose music echoes the classics from decades ago, yet is driven by a desire to stay ahead of the trends.
Salsa Under the Stars featuring David Cedeno and His Orchestra on Wednesday, July 26 at 6:00pm at Pioneer Park. MPAC's popular salsa dancing event returns! Dance the night away with the spirited sounds of salsa, merengue and more from David Cedeno and His Orchestra.
---
Mayo Performing Arts Center (MPAC) is located at 100 South Street in Morristown, New Jersey.  MPAC, a 501(c)(3) nonprofit organization, presents a wide range of programs that entertain, enrich, and educate the diverse population of the region and enhance the economic vitality of Northern New Jersey. The 2023-2024 season is made possible, in part, by a grant the New Jersey State Council on the Arts/Department of State, a Partner Agency of the National Endowment for the Arts, as well as support received from the F.M. Kirby Foundation, The Blanche and Irving Laurie Foundation and numerous corporations, foundations and individuals. Mayo Performing Arts Center was named 2016 Outstanding Historic Theatre by the League of Historic American Theatres, and is ranked in the top 50 mid-sized performing arts centers by Pollstar Magazine.
ART | COMEDY | DANCE | MUSIC | THEATRE | COMMUNITY
BOBFEST: Celebrating 25 Years
Wednesday, May 31, 2023 @ 7:00pm
Count Basie Center for the Arts
99 Monmouth Street, Red Bank, NJ 07701
category: music
---
"The Rose Tattoo" By Tennessee Williams
Wednesday, May 31, 2023 @ 7:30pm
Shakespeare Theatre Of NJ – F.M. Kirby Shakespeare Theatre
36 Madison Avenue, Madison, NJ 07940
category: theatre
---
Vivid Stage presents Meet the Artist: New Play Readings "Acts of Creation"
Wednesday, May 31, 2023 @ 7:00pm
Summit Public Library
75 Maple Street, Summit, NJ 07901
category: theatre
---
Frankie Valli & the Four Seasons
Thursday, June 01, 2023 @ 7:30pm
Count Basie Center for the Arts
99 Monmouth Street, Red Bank, NJ 07701
category: music
---
National Theatre: Broadcast in HD – "Best of Enemies"
Thursday, June 01, 2023 @ 7:30pm
Monmouth University – Pollak Theatre
400 Cedar Avenue, West Long Branch, NJ 07764
category: theatre
---
An Evening with Psychic Medium John Edward
Thursday, June 01, 2023 @ 7:00pm
Carteret Performing Arts Center
46 Washington Ave, Carteret, NJ 07008
category: community
---
Gene Dinapoli Presents Swinging With The Rat Pack
Thursday, June 01, 2023 @ 7:30pm
Sieminski Theater
8000 Fellowship Road, Basking Ridge, NJ 07920
category: music
---
"The Rose Tattoo" By Tennessee Williams
Thursday, June 01, 2023 @ 8:00pm
Shakespeare Theatre Of NJ – F.M. Kirby Shakespeare Theatre
36 Madison Avenue, Madison, NJ 07940
category: theatre
---
---
For more event listings, click here
---