originally published: 07/04/2023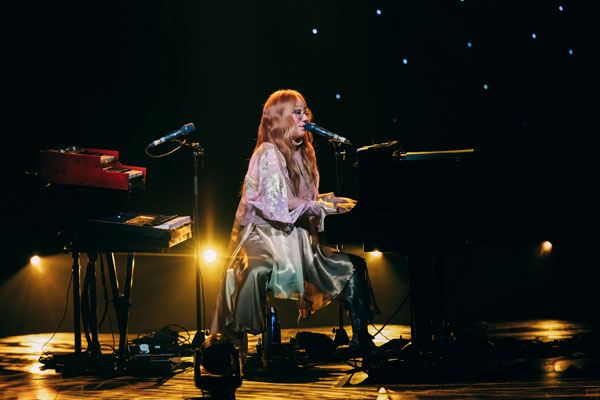 (RED BANK, NJ) — Tori Amos performed at the Count Basie Center for the Arts in Red Bank on Sunday, July 2nd and photographer Julie Hoffman was on hand to take photos. Tow'rs was the supporting act.
Amos is touring in celebration of her highly acclaimed 2021 album, Ocean to Ocean. Following a sold-out World Tour throughout 2022, Tori will once again be performing with long-time collaborator bassist Jon Evans and renowned UK drummer Ash Soan.
Ocean to Ocean received widespread acclaim by fans and media alike, earning support from Pitchfork, Entertainment Weekly, Stereogum, SPIN, NPR, PBS NewsHour Weekend, and many others. The record debuted at #2 on the Billboard Current Alternative Albums Chart and #6 on the Billboard Album Sales Chart, marking her tenth "Top 10" appearance.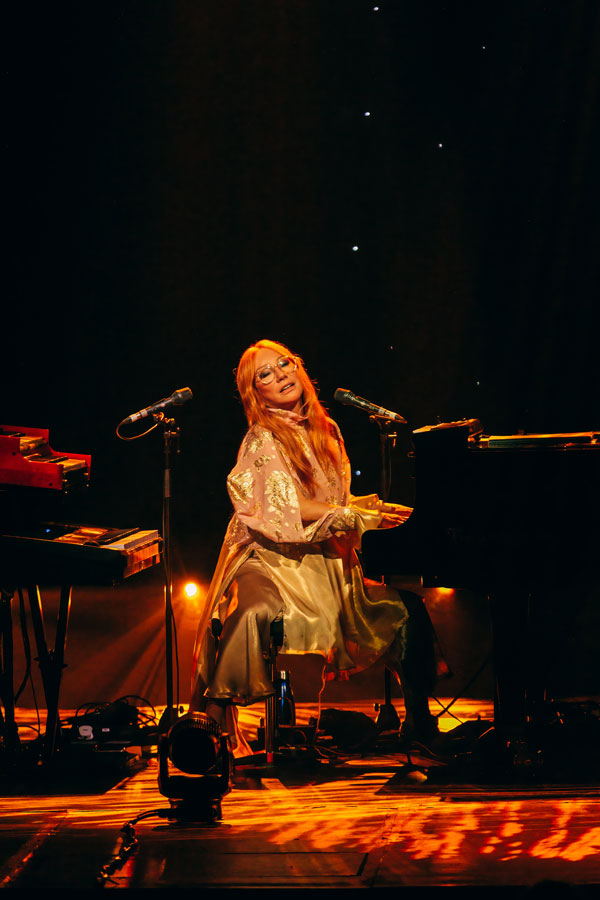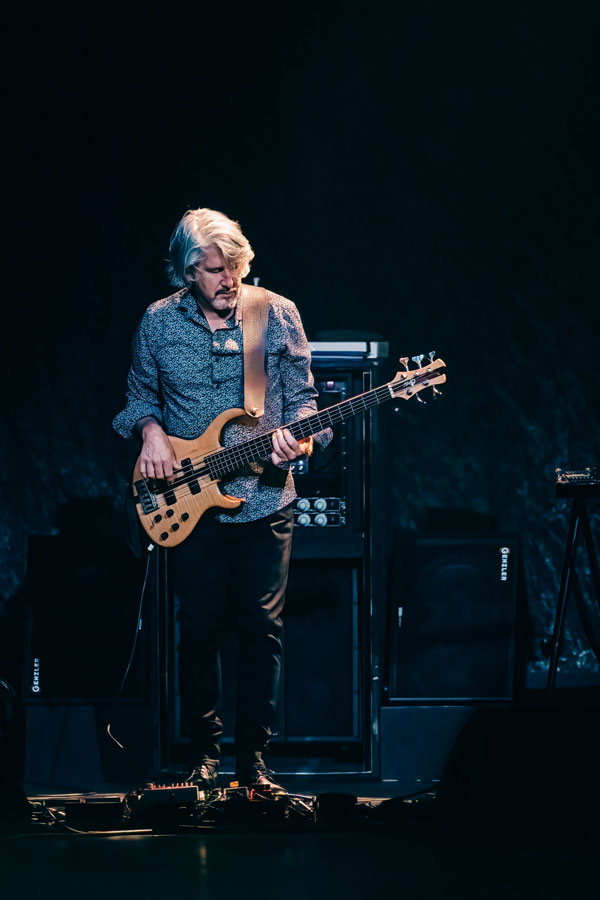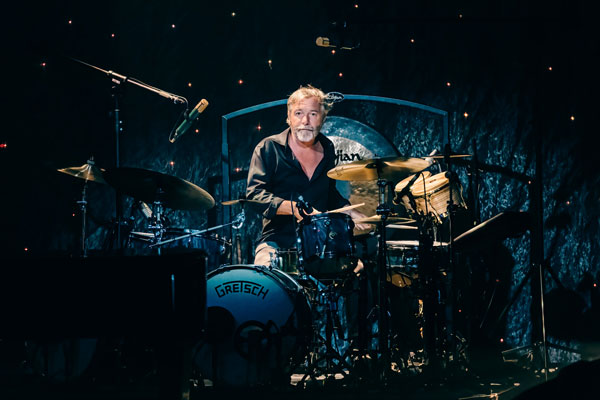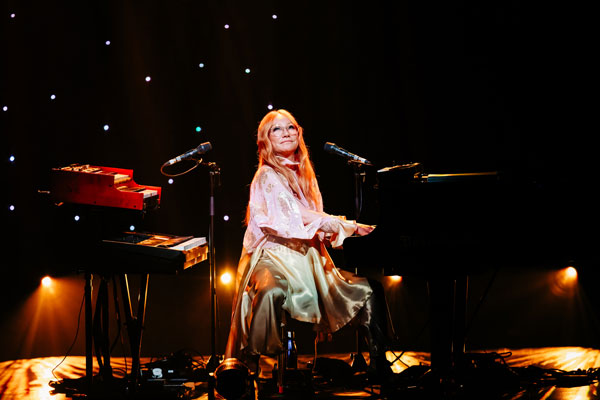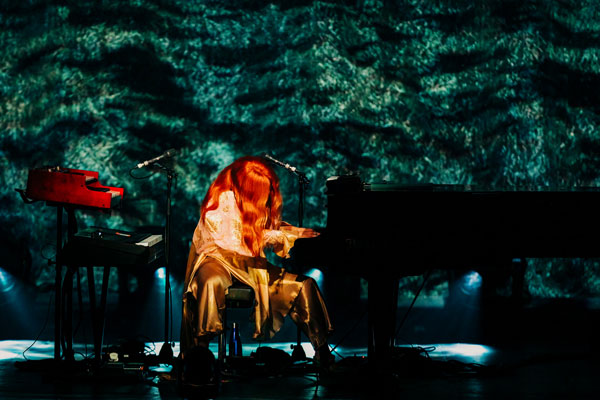 The album is Amos' most personal work in years – bursting with warmth and connection, with deep roots in her earliest song writing. As communities around the world suffered the loss of life, live music, travel, and much at all to observe, Tori had a difficult time during the pandemic. She descended to an emotional state lower than she had been to for a long time – but the depths became creative, forcing a return to the kind of introspection she recognised from her debut album Little Earthquakes.
The album is an expression of kinship and love, of emotional and geographical dislocation. It explores environmental concerns, the restraints of the pandemic for those on the cusp of adulthood, empowerment, loss & healing delivered with Tori's trademark urgency and passion.
Advertise with New Jersey Stage for $50-$100 per month, click here for info
---
Amos recently released her new graphic novel Little Earthquakes: The Graphic Album, to celebrate the 30th anniversary of her breakthrough album, Little Earthquakes. Released in partnership with Z2 Comics, the project is a sequel to her first graphic novel, Comic Book Tattoo. The book demonstrates the lasting influence of Amos' debut album, which established her iconic thematic voice, as well as her live intensity behind the keys, with unflinching lyrics and songs that would inspire generations of artists and musicians. The graphic novel demonstrates her lasting influence with 24 stories inspired by the 12 songs on the album, as well as 12 'B-sides' that accompanied the album.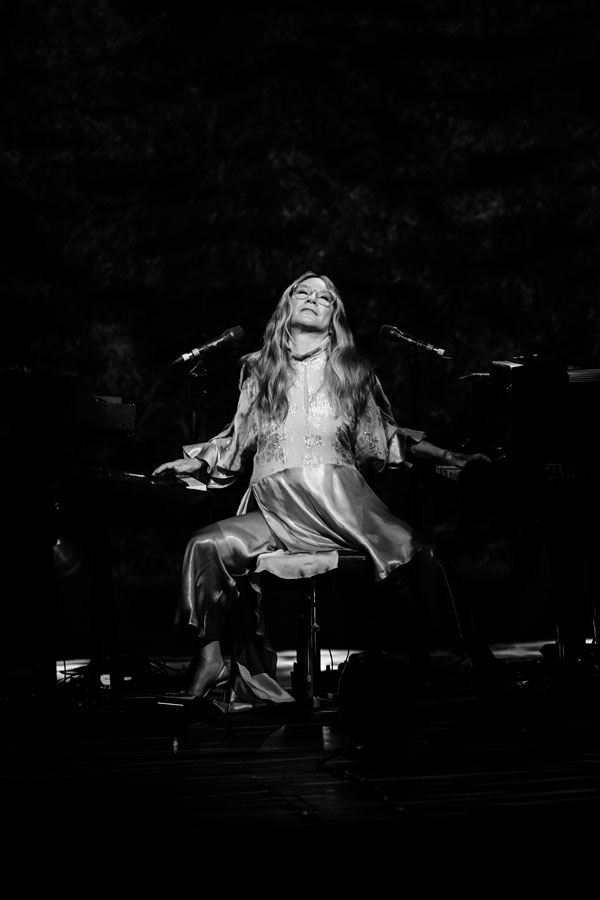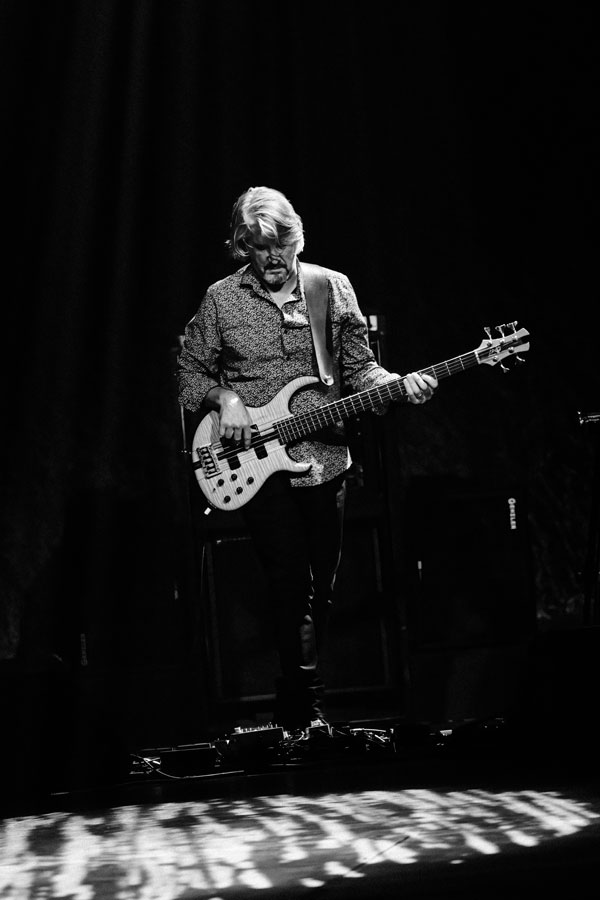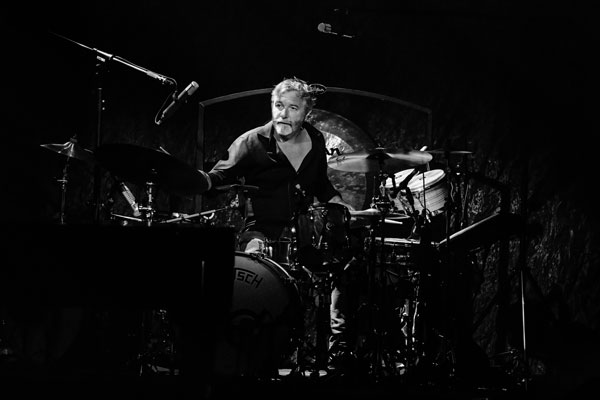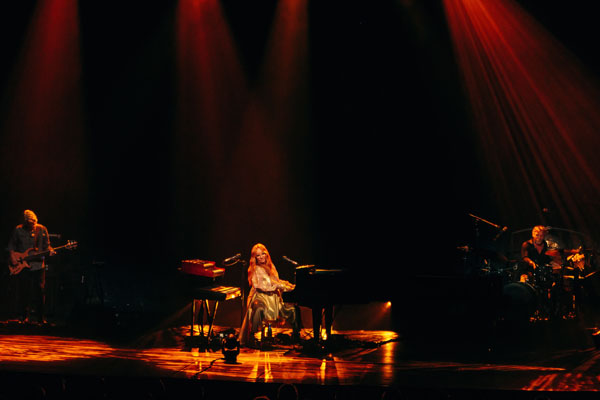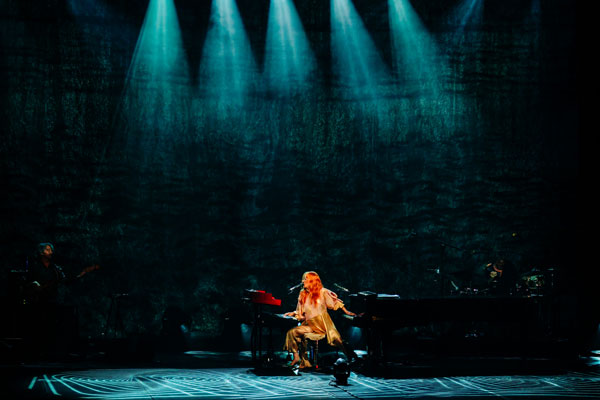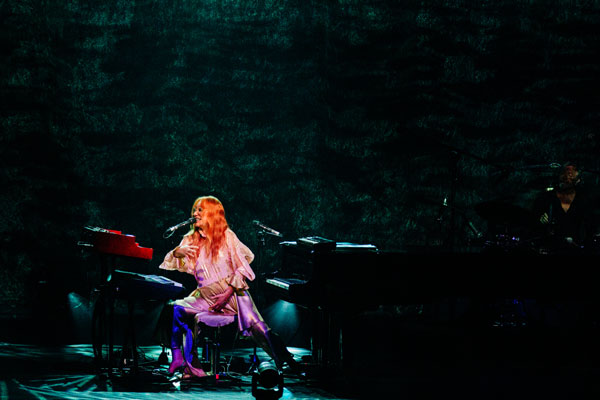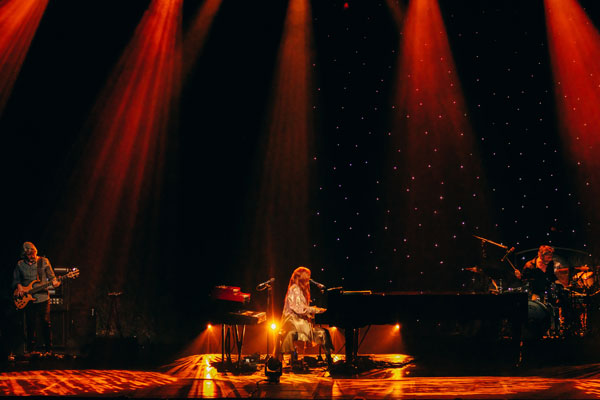 Tow'rs opened the night. The band from Flagstaff, Arizona was originally a group of strangers who found each other through a deep love for music & story telling. Over the years they have become a family. Through thei music, they explore the questions that haunt them, the pain that marks them, and the hope that redefines everything for them.
Here are some photos of Tow'rs from the night.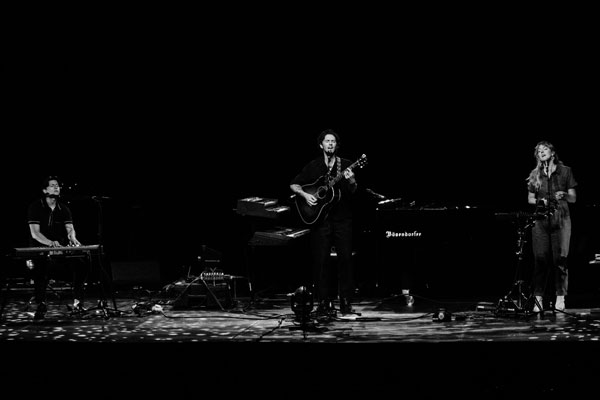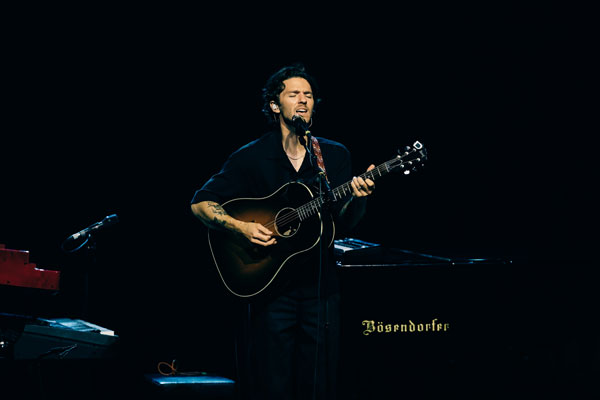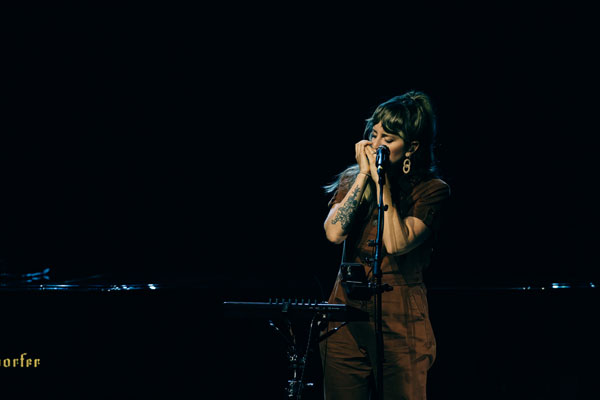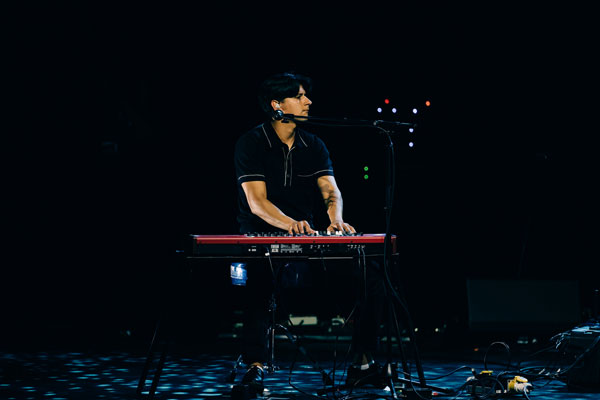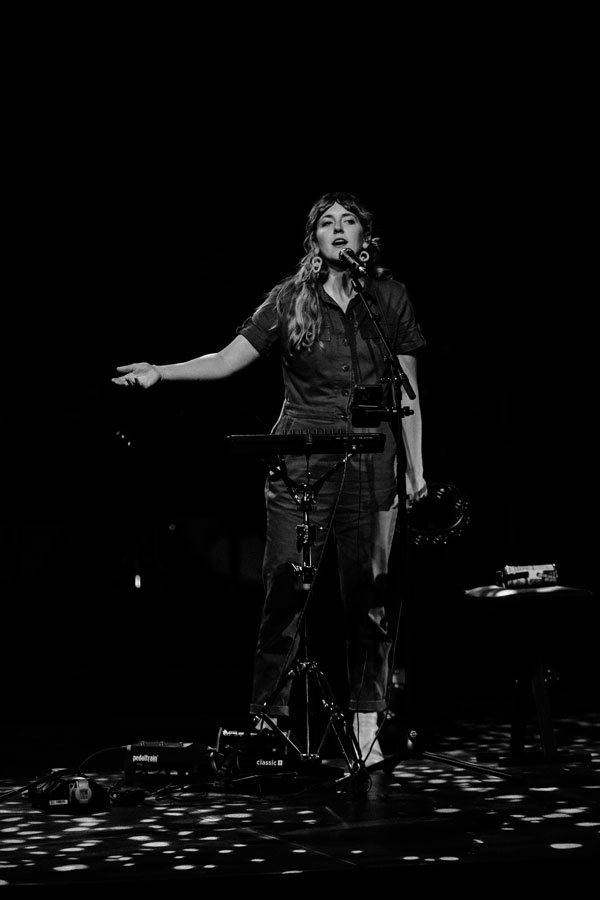 Count Basie Center for the Arts is located at 99 Monmouth Street in Red Bank, New Jersey.
ART | COMEDY | DANCE | MUSIC | THEATRE | COMMUNITY
Shipwrecked! An Entertainment – The Amazing Adventures of Louis de Rougemont (as Told by Himself)
Wednesday, July 05, 2023 @ 8:00pm
Shakespeare Theatre Of NJ – Outdoor Stage
2 Convent Road, Florham Park, NJ 07932
category: theatre
Click here for full description
---
South Orange Summer Nights: Essex Funk Collective, presented by SOPAC
Wednesday, July 05, 2023 @ 7:30pm
Floods Hill in Meadowlands Park
100 N Ridgewood Rd, South Orange, NJ 07079
category: music
Click here for full description
---
Vivid Solos: Hissy Fits by Jerico Bleu
Wednesday, July 05, 2023 @ 6:30pm
Visual Arts Center of New Jersey
68 Elm Street, Summit, NJ 07901
category: theatre
Click here for full description
---
Tony Mart Presents Mardi Gras AC: Buckwheat Zydeco Jr. & Il Sont Partis Band
Wednesday, July 05, 2023 @ 7:00pm
Kennedy Plaza
2301 Boardwalk, Atlantic City, NJ 08401
category: music
Click here for full description
---
Shipwrecked! An Entertainment – The Amazing Adventures of Louis de Rougemont (as Told by Himself)
Thursday, July 06, 2023 @ 8:00pm
Shakespeare Theatre Of NJ – Outdoor Stage
2 Convent Road, Florham Park, NJ 07932
category: theatre
Click here for full description
---
del Amitri with special guest Renee Maskin
Thursday, July 06, 2023 @ 8:00pm
The Vogel
99 Monmouth Street, Red Bank, NJ 07701
category: music
Click here for full description
---
Vanguard Theater presents "Spring Awakening"
Thursday, July 06, 2023 @ 8:00pm
Vanguard Theater
180 Bloomfield Avenue, Montclair, NJ 077042
category: theatre
Click here for full description
---
Shipwrecked! An Entertainment – The Amazing Adventures of Louis de Rougemont (as Told by Himself)
Friday, July 07, 2023 @ 8:00pm
Shakespeare Theatre Of NJ – Outdoor Stage
2 Convent Road, Florham Park, NJ 07932
category: theatre
Click here for full description
---
---
For more event listings, click here
---