originally published: 07/08/2023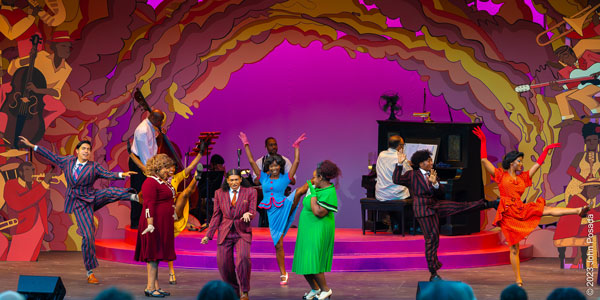 (EDISON, NJ) — Plays-in-the-Park is presenting Ain't Misbehavin' from July 5-15, 2023 in the Stephen J. Capestro Theater – a unique, government-sponsored outdoor amphitheater located in Edison's beautiful Roosevelt Park. in't Misbehavin' is a sassy, sultry musical celebration of the legendary jazz great, Fats Waller. Photographer John Posada was on hand to take photos.
One of the most popular revues of all time, this 1978 Tony Award-winning best musical evokes the delightful humor and infectious energy of this American talent with a versatile cast who struts, strums, and sings the songs he made famous in a career that ranged from uptown clubs to downtown Tin Pan Alley, over to Hollywood and concert stages across the U.S., Canada, and Europe.
The cast includes Ken – Ezekiel Robinson, Andre- Nicholas La Russa, Armelia- Jasmine Plant, Nell- Melyssa Searcy, Charlaine- Qawiyya Haqq, Ensemble- David Aragon, McKaela Maye, Gabriella Stewart, and Kyrie Faust.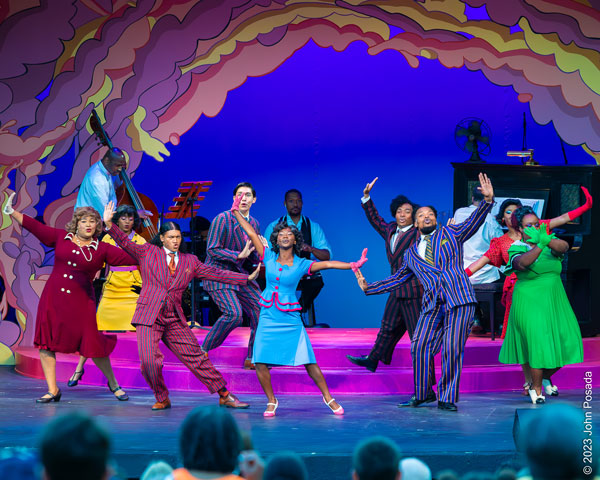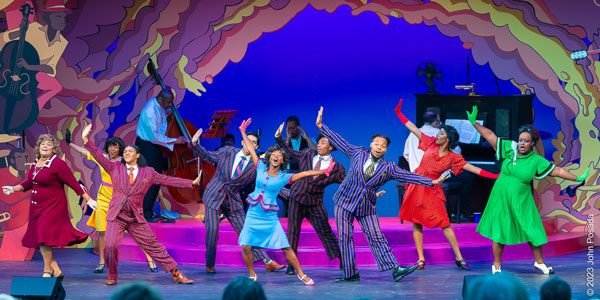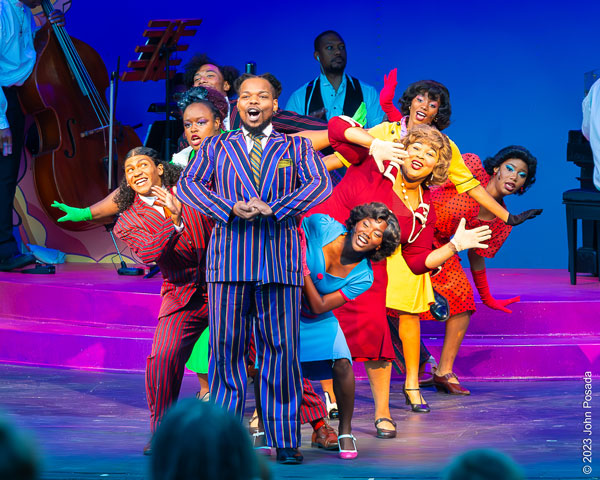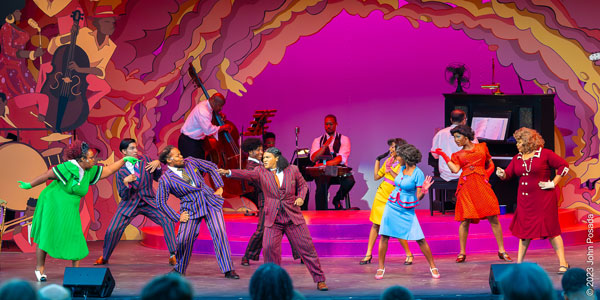 Ticket price is $8.00 per adult; $5.00 per senior citizen 60 and over, children twelve (12) and under enter for free with a ticket stub. There are no refunds for any reason. They accept cash, Visa, Mastercard, and Discover credit cards at their box office for the summer shows.
All shows start at 8:00pm. Tickets are sold on the day of the performance only. No advance sales. The Box Office opens at 5:30 pm and patrons are admitted to the seating area immediately after purchasing tickets. All shows start at 8:00pm The box office closes at 8:30pm each show night. The Box Office can be accessed from two locations: a) on the path from the parking lawn, and b) from the access path between the theater and handicap parking lot.
Advertise with New Jersey Stage for $50-$100 per month, click here for info
---
Plays-in-the-Park, a unique, government-sponsored outdoor amphitheater is presenting three full-scale musicals each summer, an indoor children's musical each October, and an annual production of Joseph and the Amazing Technicolor Dreamcoat each December at the State Theatre in New Brunswick. The Stephen J. Capestro Theater is located in the beautiful Roosevelt Park in Edison, New Jersey.
Plays-in-the-Park is conveniently located one block south of the Menlo Park Mall off of Route 1, in Edison, N.J. The turn off is called Grandview Avenue. At the top of the short hill, make your first right on to Pine Drive and the Park Rangers will guide you to a parking spot.
Here are more photos from the production.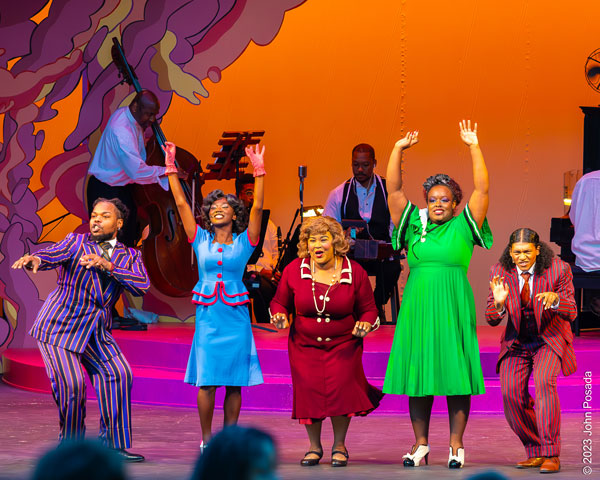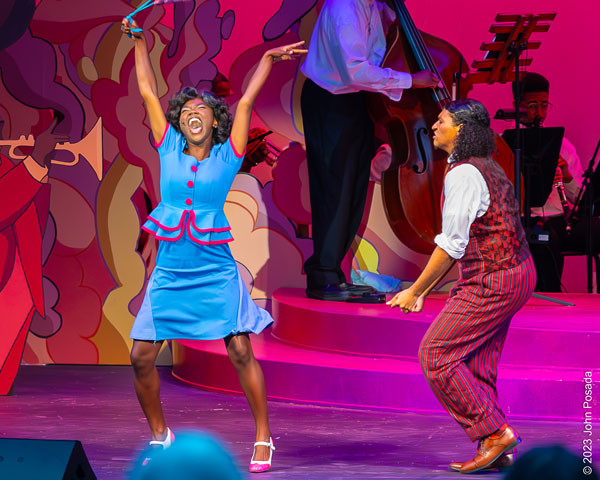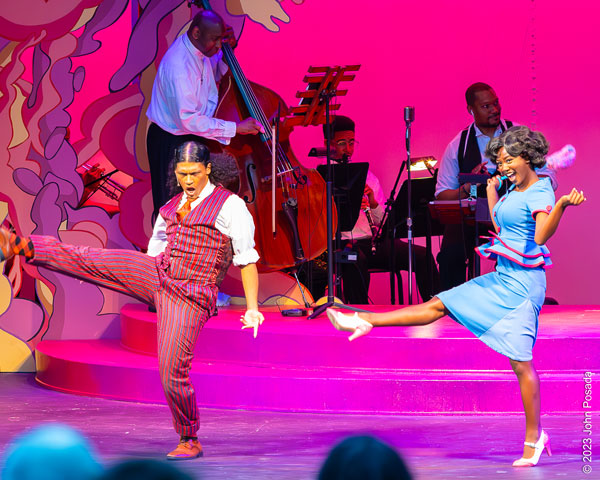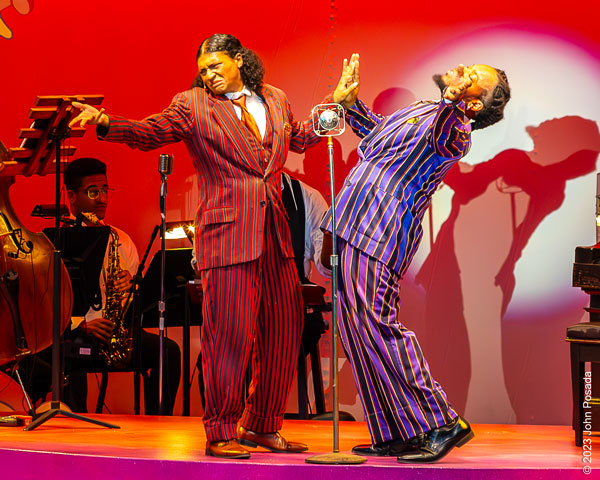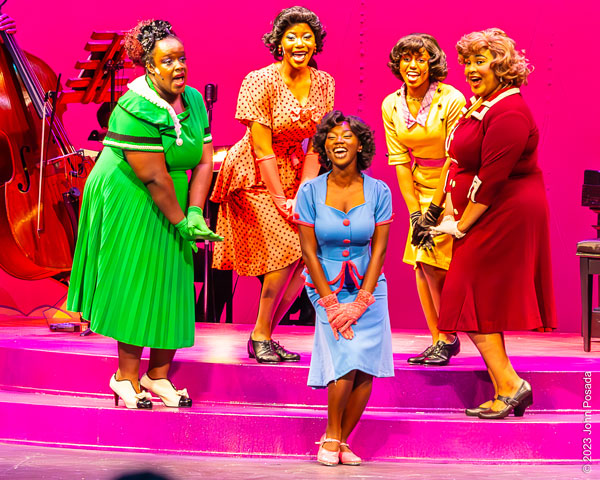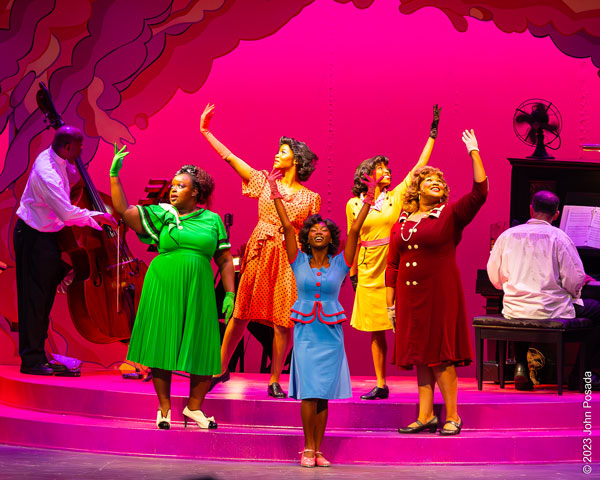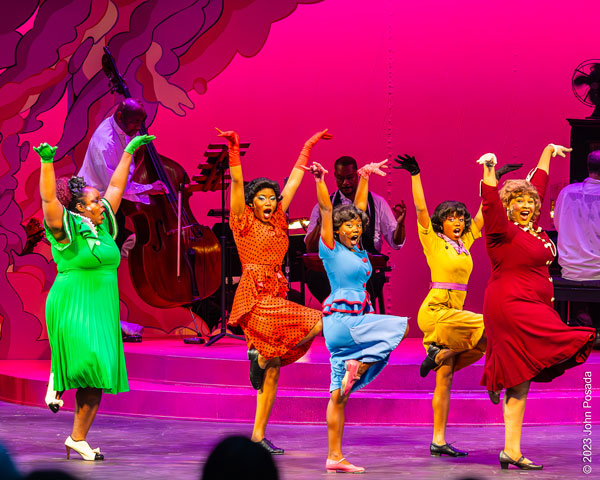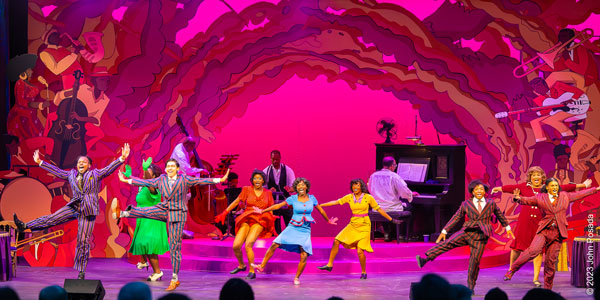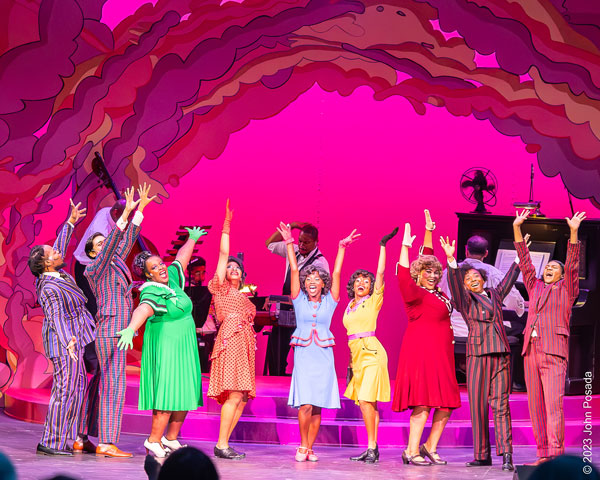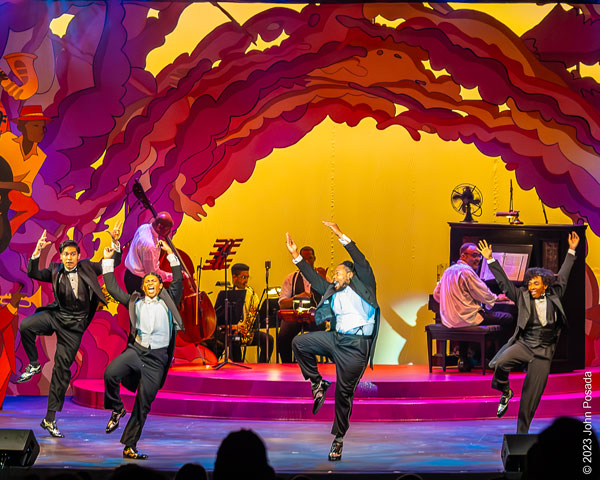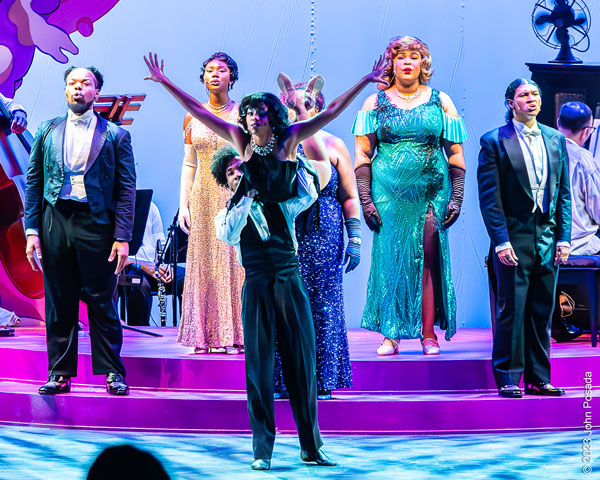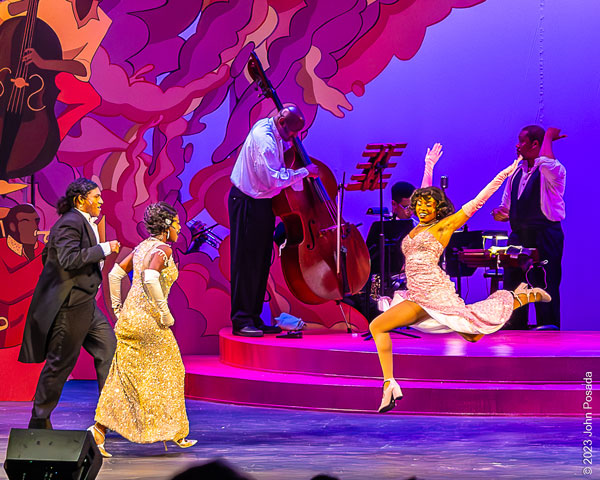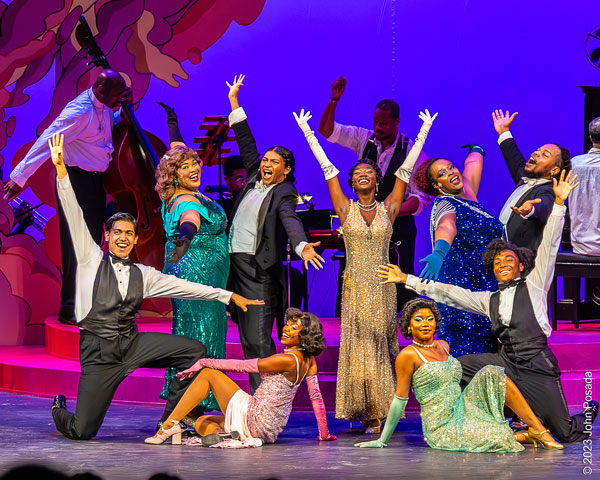 For more on Plays-in-the-Park, click here.
John Posada is a New Jersey based photographer specializing in live theatre and music performances. For more than 10 years, John has photographed live music events where he mastered the techniques of timing and capturing fast moving action under challenging lighting conditions to capture that perfect moment that tells a story in a single image. Currently, John has photographed over 110 productions for over 70 different theatres and venues. Click here for John's website.
ART | COMEDY | DANCE | MUSIC | THEATRE | COMMUNITY
The Doobie Brothers
Sunday, July 09, 2023 @ 7:30pm
State Theatre New Jersey
15 Livingston Avenue, New Brunswick, NJ 08901
category: music
Click here for full description
---
Shipwrecked! An Entertainment – The Amazing Adventures of Louis de Rougemont (as Told by Himself)
Sunday, July 09, 2023 @ 4:00pm
Shakespeare Theatre Of NJ – Outdoor Stage
2 Convent Road, Florham Park, NJ 07932
category: theatre
Click here for full description
---
Shipwrecked! An Entertainment – The Amazing Adventures of Louis de Rougemont (as Told by Himself)
Sunday, July 09, 2023 @ 8:00pm
Shakespeare Theatre Of NJ – Outdoor Stage
2 Convent Road, Florham Park, NJ 07932
category: theatre
Click here for full description
---
Vanguard Theater presents "Spring Awakening"
Sunday, July 09, 2023 @ 2:00pm
Vanguard Theater
180 Bloomfield Avenue, Montclair, NJ 077042
category: theatre
Click here for full description
---
Vanguard Theater presents "Spring Awakening"
Sunday, July 09, 2023 @ 7:00pm
Vanguard Theater
180 Bloomfield Avenue, Montclair, NJ 077042
category: theatre
Click here for full description
---
Rain – A Tribute to The Beatles
Tuesday, July 11, 2023 @ 8:00pm
Bergen Performing Arts Center (bergenPAC)
30 North Van Brunt Street, Englewood, NJ 07631
category: music
Click here for full description
---
THE DOOBIE BROTHERS
Tuesday, July 11, 2023 @ 7:30pm
Mayo Performing Arts Center (MPAC)
100 South Street, Morristown, NJ 07960
category: music
Click here for full description
---
free summer movie: Moana
Tuesday, July 11, 2023 @ 10:30am
State Theatre New Jersey
15 Livingston Avenue, New Brunswick, NJ 08901
category: film
Click here for full description
---
---
For more event listings, click here
---