The median price of a Massachusetts single-family home grew about 9 percent on average from February 2022 through January 2023, but price growth stalled last month, the Massachusetts Association of Realtors reported.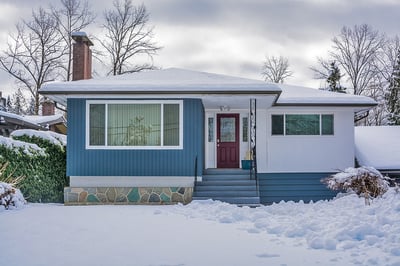 In January 2023, the median house price was $520,000, the same as in January 2022. On a year-over-year basis, single-family home prices grew more than 8 percent in February, June, July, August, and September, while March, April, and May saw double-digit growth. 
Slower price growth began to show in October 2022 data, rising 5 percent. In November, prices also rose 5 percent year over year before increasing about 2 percent in December.
• Homebuyers bought 2,238 houses in January compared to 3,320 in January 2022, a 33 percent decline. 
• A lack of homes to buy is the primary reason for declining home sales. The number of single-family homes for sale dropped 9 percent in January year over year. 
• There was only one month of supply of houses at the end of January. About six months of inventory is considered a balanced market between home buyers and sellers. With the exception of a short window of opportunity that homebuyers had when interest rates spiked in the fall, it's still a strong seller's market in the Greater Boston area.
RELATED: Received the Latest Listings by Email
• Competition for single-family homes cooled. Homebuyers paid, on average, 97 percent of the original listing price in January, down from 101 percent in January 2022. In May 2022, homebuyers paid 107 percent of the original list price. Look for the percentage to rise above 100 percent again in the coming months, as a dip in mortgage interest rates earlier in the year heated up the real estate market over the past 45-60 days. [See latest interest-rate news below] 
Condominium Prices Jump 
Massachusetts condominium price growth slowed to 1 percent in December, but the median price jumped 10 percent from January 2022 to $497,000 or $47,000. Only April (11 percent), June (10 percent), July (11 percent), and October (12 percent) saw double-digit price growth in the last 12 months. 
• Homebuyers bought 1,056 condos, 25 percent fewer than the 1,413 purchased in January 2022. 
• There were less than 2,000 condominiums for sale in January, down 16 percent year over year. 
• At the end of January, there were about five weeks of condo supply. 
• Homebuyers paid 98 percent of the original list price for condominiums in January, less than the 100 percent, on average, paid in January 2022. In May 2022, homebuyers spent 104 percent of the original list price.
Mortgage Loan Interest Rates Continue to Rise
According to Freddie Mac's weekly Primary Mortgage Market Survey (PMMS), the 30-year, fixed-rate mortgage loan averaged 6.65 percent for the week ending March 2, 2023, from 6.50 percent the previous week.
"As we started the year, the 30-year, fixed-rate mortgage decreased … given sustained economic growth and continued inflation, mortgage rates boomeranged and are inching up toward 7 percent," said Sam Khater, Freddie Mac's Chief Economist. "Lower mortgage rates back in January brought buyers back into the market. Now that rates are moving up, affordability is hindered and making it difficult for potential buyers to act, particularly for repeat buyers with existing mortgages at less than half of current rates."
RELATED: Learn About First-time Homebuyer Programs
The PMMS is focused on conventional, conforming, fully amortizing home purchase loans for borrowers who put 20 percent down and have excellent credit. Homebuyers with average credit scores and smaller down payments likely will lock in higher interest rates. 
Not surprisingly, higher interest rates led to consumers filing fewer mortgage applications. The Mortgage Bankers Association's (MBA) Weekly Mortgage Applications Survey for the week ending February 24, 2023, showed applications to purchase declined 6 percent from the previous week and dropped 44 percent from a year ago.