Massachusetts single-family home sales declined year-over-year in February 2023, the 20th consecutive month, the Massachusetts Association of Realtors (MAR) reported on March 20, 2023.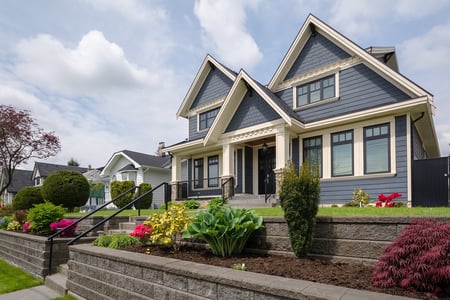 In June 2021, home sales soared by 30 percent but have fallen each month since MAR data indicates. February is typically a slow month for sales, but homebuyers only bought 1,899 houses, a 20 percent dip. Over the last five years, there hasn't been any month with fewer than 2,000 homes sold in Massachusetts until last month.
Condominium sales were up 7 percent in November 2021 but have since fallen for 15 consecutive months. Homebuyers purchased only 877 condos in February. The last time sales fell below 1,000 units in any month was in February 2018 (971). 
Housing Inventory in Massachusetts
Demand for homes is not the reason for the decline in sales. The reason is inventory, which remains historically low.
The number of single-family homes for sale dropped 17 percent to 3,401. The decline comes after inventory rose for four straight months year over year.
About six months of inventory is considered a balanced market between home buyers and sellers. Despite some gains in MAR's "months supply of inventory," there was slightly less than a month of single-family supply in February.
There were about five weeks of condominium inventory. Single-family and condo supply reached about two months in September 2022 and October 2022 but has fallen since.
Massachusetts Home Prices
The median price of a single-family home rose 4 percent in February to $520,000 from $500,000 in February 2022. The median price rose less than 2 percent in December and was flat in January. Through February, the median price rose about 2 percent compared to the first two months of 2022.
The median condo price rose just over 2 percent in February to $465,000 from $454,425 in February 2022. Compared to the first two months of 2022, condominium prices rose 6 percent to $480,000 through February.
Homebuyers paid, on average, 97 percent of the original listing price in February compared to 102 percent in February 2022 for single-family homes. Condominium buyers paid 97 percent of the original listing price, down from 101 percent in February 2022.
Housing Affordability in Massachusetts
According to MAR's Housing Affordability Index, single-family and condominium homes were less affordable in February than in January. The index measures affordability based on median household income, median home price, and prevailing interest rates. A higher number means greater affordability. For example, an index of 105 means the median household income is 105 percent of what is needed to qualify for a median-priced home with current interest rates.
Single-family home affordability improved each month slightly from September 2022 (54) through January 2023 (62). The index fell to 60 in February, meaning the median household is only 60 percent of what is needed to buy a home. Condo affordability was down 22 percent year over year in February but improved to 68 on the index from 65 in January.
With home prices continuing to rise and interest nearly twice the percentage a year ago, Massachusetts homebuyers likely will continue with affordability in the coming months. 
Mortgage Interest Rates Decline Again
Freddie Mac's Primary Mortgage Market Survey revealed that the 30-year, fixed-rate mortgage loan averaged 6.42 percent for the week ending March 23, 2023, down from the previous week's 6.60 percent. Mortgage rates continued to slide down as financial market concerns arose over the last two weeks. A year ago, the 30-year note averaged 4.42 percent.