Whether you're a first-time home buyer, moving to Massachusetts, or you last purchased a home several years ago, you will want to educate yourself on the current state of the Massachusetts real estate market.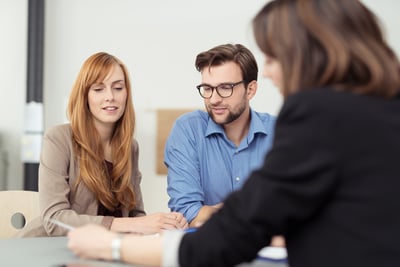 The following are 11 things home buyers should know as the Massachusetts real estate market heats up in the spring of 2023.
1. Home-buying Competition: Massachusetts homebuyers should prepare for a competitive market in the spring of 2023 and may, unfortunately, need to stretch their budgets to afford a home. The median price of a single-family home statewide was $575,000 in 2022. Condominiums were not much cheaper, with a median price of $501,000.
2. Don't Get Discouraged: Homebuyers should not let the hyper-competitive Greater Boston real estate market discourage them. Successful home buyers research, find a loyal, hard-working real estate buyer agent, and keep looking until an opportunity presents itself. Despite the challenges, persistent home buyers find homes that meet their wants, needs, and budget. 
3. All Real Estate is Local: Currently, home prices are falling in cities located in Arizona, California, and Washington. That's not the case in much of New England, including Massachusetts. As a homebuyer, you must know the real estate markets in the cities and towns where you want to buy a home. For example, in Natick, MA, home prices in February fell 7 percent year over year. In Norton, MA, home prices rose 6 percent in February. Lexington's median home price was more than $2 million in February. In Lawrence, the median price was $445,000 in February. 
4. Housing Affordability: In February, single-family homes were less affordable than in January, according to the Massachusetts Association of Realtors Housing Affordability Index, which considers median household income, median home price, and interest rates. A higher number means greater affordability. For example, an index of 105 means the median household income is 105 percent of what is needed to qualify for a median-priced home with current interest rates. The index fell to 60 for single-family homes in February after increasing month-to-month since September 2022. For condos, the index improved slightly to 68 compared to January's 65 but was down 22 percent from February 2022. Despite a slight improvement in condo affordability, home prices are still rising – although more slowly – and interest rates are nearly double what they were a year ago, suggesting continued affordability challenges for Massachusetts homebuyers into the future.
5. Inventory is Tight: The supply of real estate inventory has declined for many years in Massachusetts, making it difficult for prospective homebuyers to find a home. About six months of inventory is considered a balanced market between home sellers and buyers. At the end of February 2023, there was slightly less than a month of single-family inventory statewide and about five weeks of condominium inventory. Despite what may be happening in other parts of the country, Massachusetts is currently a strong seller's market. 
6. Caveat Emptor: Massachusetts is one of few states still following a legal rule known as caveat emptor, or "buyer beware." Caveat emptor basically means there is not much a home seller is legally required to disclose to the home buyer when selling a property. The burden is on the home buyer to ask the right questions – an experienced, dedicated buyer agent will know which questions to ask – and perform a home inspection to determine the home's physical condition and features.
7. Assessed Value vs. Fair Market Value: Many Massachusetts homebuyers mistakenly believe that a house's assessed value and market value are the same. The truth is that there is zero correlation between the two. Local governments solely use the assessed value to calculate property taxes, while market value (aka, fair market value) is what the house would sell for in today's market. Market value can fluctuate based on factors such as recent sales and market conditions, whereas tax assessments use different formulas and calculations. So, don't be surprised to find homes with assessed values significantly higher or lower than their market value, sometimes by tens of thousands of dollars. Your buyer agent should provide a detailed comparative market analysis before you make an offer.
Related: What is Appraised Value?
8. Home Loan Programs: Several first-time homebuyer programs are available to consumers who may qualify. Prospective homebuyers must take the time to research potential programs and speak with one or more local loan officers about available programs. Most loan officers only offer some programs. Some programs have lower income and loan limits than others, and where you intend to buy might factor into how you benefit from a program. Just because you are a first-time home buyer doesn't mean you should use a first-time home buyer loan program. Many factors, including income, credit score, down payment, loan amount, and debt-to-income ratio, determine the best mortgage for your situation.
9. Shop Around for a Mortgage: Regarding obtaining a home loan, mortgage interest rates have seen a relatively sharp rise and fall over the past year, making it wise to shop around for a mortgage after your offer is accepted. Lending institutions typically have similar interest rates in a less volatile interest rate environment, but rates have fluctuated quite a bit over the past year. Your real estate buyer agent should provide you with loan officer options and advice on properly shopping for a mortgage loan.
10. Consider the Long-term Costs: While the upfront costs like down payment and closing costs are crucial, it's essential to consider the long-term expenses of homeownership for a particular property. What repair and replacement expenses are on the horizon for the home you're considering? What is the age of the roof and heating system? Will the house need to be painted soon? Are there remodeling projects you want to finish in the near term and long term? When evaluating a home, project the costs for five, 10, and 15 years.
11. Multiple Offers: Multiple-offer situations are expected in the Massachusetts real estate market in the spring of 2023, making it essential for homebuyers to prepare. Prospective homebuyers and their buyer agents should discuss strategies for creating a solid offer in a multiple-offer situation early in the home-buying process. In fact, a homebuyer might want to discuss such strategies when interviewing real estate buyer agents.