originally published: 04/02/2023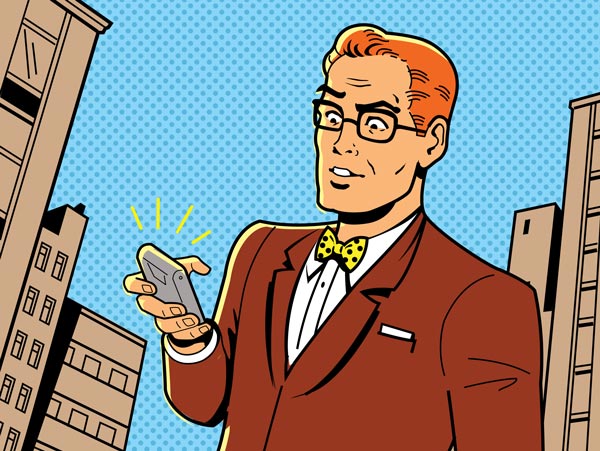 Here's a look at the top 15 most read articles published at New Jersey Stage from March 16 to April 1, 2023. Each week we publish about 70 articles, including several original columns and features, along with news releases for events happening throughout the state and nearby areas like Philadelphia and New York City. This week's top 15 includes articles from 6 counties in New Jersey (Essex, Hudson, Mercer, Middlesex, Monmouth, and Morris).
1) PHOTOS from "Kinky Boots" at Algonquin Arts Theatre – (MANASQUAN, NJ) — Algonquin Arts Theatre is presenting the musical, Kinky Boots now through April 2.  Kinky Boots is the winner of every major Best Musical award, including the Tony, the Grammy and London's Olivier Award. Based on the 2005 film of the same title and true events, this huge-hearted hit tells the story of two people with nothing in common – or so they think! Photographer John Posada was on hand to take photos.
2) A Conversation with Richie Furay Who Performs at SOPAC on May 20, 2023 – Richie Furay — credited as one of the founders of country-rock — is coming to the Garden State on May 20, 2023 to perform a concert at SOPAC in South Orange, NJ. Furay is a Rock and Roll Hall of Famer known by many as the voice of country rock. In fact, it is said that at an Eagles concert in Denver, band leader Glenn Frey once pointed out Furay in the audience and announced, "If it wasn't for you, we wouldn't be here."
3) Trenton City Museum Announces Reginald M. Browne as Juror for 40th Ellarslie Open – (TRENTON, NJ) — Trenton City Museum has announced Reginald M. Browne, Vice-Chair of the Pennsylvania Academy of the Fine Arts and Chairman of the Creative Capital Foundation, as Juror for the 40th Ellarslie Open. Artists from greater Trenton and beyond may enter artwork online from April 1 to May 11 for consideration in the show, which runs from June 24 through September 30.
4) Remember When… Pop & the Jukes – the latest column by Lee Mrowicki, the "Voice of the Stone Pony."
Advertise with New Jersey Stage for $50-$100 per month, click here for info
---
5) PHOTOS from Best of Clapton Band at Cooper's Riverview – In March, I had the pleasure to attend a performance of the Best of Clapton Band at Cooper's Riverview in Trenton, NJ.
6) Inside Paper Mill Playhouse's 2023-24 Season – (MILLBURN, NJ) — Paper Mill Playhouse (Mark S. Hoebee, Producing Artistic Director; Michael Stotts, Executive Director), recipient of the 2016 Regional Theatre Tony Award, has announced its 2023–2024 season of five musicals, including a world premiere, a Tony Award winner, and an electrifying new musical inspired by real events in post-emancipation Texas.
7) McDonald's Gospelfest returns to Prudential Center on May 13th – (NEWARK, NJ) — The Annual McDonald's Gospelfest returns to Prudential Center on Mother's Day Weekend Saturday, May 13, 2023, for the biggest and best gospel event of the year. This year's event will celebrate the 40th Year Anniversary of McDonald's Gospelfest. Live performances to help celebrate the anniversary are Hezekiah Walker and Love Fellowship Choir, the Legendary Clark Sisters and so many more!
8) Broadway's Rock Of Ages Band to Perform at Carteret PAC – (CARTERET, NJ) — After a highly lauded debut in January of 2022, electrifying rock stars from the original cast of Broadway's groundbreaking musical Rock of Ages will return to headline the Carteret Performing Arts and Event Center on Saturday, April 1st. Showtime is 8:00pm. 
9) Celebrate Jersey Mike's 13th Annual Month of Giving in March – (MANASQUAN, NJ) — /PRNewswire/ — Hoping to raise a record-breaking amount for charity this March, Jersey Mike's Subs, known for its authentic fresh sliced/fresh grilled subs, asks customers to eat a sub and help a local cause.
10) Erika Sherger Releases Independent Album, "Bad Wolf" – Erika Sherger has announced the independent release of her new indie-folk album, Bad Wolf, now available on all major streaming channels. Bad Wolf includes 12 original songs that were written and recorded by Sherger in New Jersey between 2021 and 2023. The tracks were recorded at GD PonderRosa Studios in Lafayette, the County College of Morris in Randolph and in Sherger's home in Boonton Township. This release also features tracks by several talented local musicians, including Maribyrd, Joe Biglin and Joe Cirrotti.
11) Elvis Has Still Not Left the Building – I had a chance to talk to Moses Snow, 20, who began portraying Elvis at the age of 13 or 14 and has now made it his career. He has some dramatic tales to tell and some funny ones.
12) Paper Mill Playhouse Announces 2022-2023 Season – (MILLBURN, NJ) — Paper Mill Playhouse has announced its 2022-2023 season, including a gripping murder mystery, a Disney hero of mythic proportions, Rodgers and Hammerstein's beloved final musical, the Tony-nominated story of two Latin music icons, and the Pulitzer Prize-winning musical that defined a generation.
13) The Smashing Pumpkins To Play PNC Bank Arts Center with Interpol and Rival Sons – (HOLMDEL, NJ) — The Smashing Pumpkins, have announced their 26-date North American The World Is A Vampire Tour. Produced by Live Nation, the tour is set to start on Friday, July 28 at The Chelsea at the Cosmopolitan in Las Vegas. Locally, the tour comes to the PNC Bank Arts Center in Holmdel on Thursday, August 24. They will be supported in Holmdel by Interpol and Rival Sons.
14) PHOTOS from Third Eye Blind at Wellmont Theater – (MONTCLAIR, NJ) — Third Eye Blind had a sold out show at the Wellmont Theater in Montclair on March 24, 2023 and photographer Julie Hoffman was on hand to take photos.
15) The Fest for Beatles Fans To Take Place March 31st to April 2nd in Jersey City – (JERSEY CITY, NJ) — For anyone who loves The Beatles, The Fest For Beatles Fans is the ultimate annual celebration of those four lads from Liverpool who took America by storm nearly 60 years ago.  Now in its 49th year, The Fest remains the largest and longest running celebration of The Beatles anywhere in the world and will return to the Hyatt Regency Jersey City on the Hudson for three days of peace, love and Beatles on March 31, April 1 and April 2.
Event previews are always one of the most popular areas of the website. Event previews get noticed when we first publish them and then get noticed again when they are brought back to the main area of the site the week the event takes place – sometimes even several months later.  Make sure your events get previewed by sending press releases to us at info@newjerseystage.com – for even more promotion, check out our ad rates which run $50-$100 for an entire month of targeted advertising which includes events listed in our online calendar. Or you have your events listed in the calendar for $10 per event.
Advertise with New Jersey Stage for $50-$100 per month, click here for info
---
ART | COMEDY | DANCE | MUSIC | THEATRE | COMMUNITY
NEW JERSEY SYMPHONY: FAURE'S REQUIEM WITH JACQUES LACOMBE
Sunday, April 02, 2023 @ 3:00pm
State Theatre New Jersey
15 Livingston Avenue, New Brunswick, NJ 08901
category: music
---
Kinky Boots
Sunday, April 02, 2023 @ 3:00pm
Algonquin Arts Theatre
60 Abe Voorhees, Manasquan, NJ 08736
category: theatre
---
DRAGONS AND MYTHICAL BEASTS
Sunday, April 02, 2023 @ 2:00pm
Mayo Performing Arts Center (MPAC)
100 South Street, Morristown, NJ 07960
category: kids
---
DRAGONS AND MYTHICAL BEASTS
Sunday, April 02, 2023 @ 5:00pm
Mayo Performing Arts Center (MPAC)
100 South Street, Morristown, NJ 07960
category: kids
---
The Great DuBois: Masters of Variety
Sunday, April 02, 2023 @ 1:00pm
South Orange Performing Arts Center (SOPAC)
One Sopac Way, South Orange, NJ 07079
category: community
---
Neil Berg's 100 Years of Broadway
Sunday, April 02, 2023 @ 3:00pm
Bergen Performing Arts Center (bergenPAC)
30 North Van Brunt Street, Englewood, NJ 07631
category: music
---
WOODBRIDGE TOWNSHIP PRESENTS SHAWN MULLIN
Sunday, April 02, 2023 @ 7:00pm
Avenel Performing Arts Center
150 Avenel Street, Avenel, NJ 07001
category: music
---
George Street Playhouse presents "The 25th Annual Putnam County Spelling Bee"
Sunday, April 02, 2023 @ 2:00pm
New Brunswick Performing Arts Center (NBPAC) – The Arthur Laurents Theater
11 Livingston Avenue, New Brunswick, NJ 08901
category: theatre
---
Cabaret in the Loft – Jelani Remy
Sunday, April 02, 2023 @ 7:00pm
The Loft @ South Orange Performing Arts Center (SOPAC)
One Sopac Way, South Orange, NJ 07079
category: music
---
THAD AT 100: Thad Jones 100th Birthday Celebration WP Jazz Orchestra with Special Guests
Sunday, April 02, 2023 @ 4:00pm
Shea Auditorium
300 Pompton Rd, Wayne, NJ 07470
category: music
---
AN EVENING WITH DAVID SEDARIS
Tuesday, April 04, 2023 @ 7:30pm
State Theatre New Jersey
15 Livingston Avenue, New Brunswick, NJ 08901
category: comedy
---
George Street Playhouse presents "The 25th Annual Putnam County Spelling Bee"
Tuesday, April 04, 2023 @ 2:00pm
New Brunswick Performing Arts Center (NBPAC) – The Arthur Laurents Theater
11 Livingston Avenue, New Brunswick, NJ 08901
category: theatre
---
---
For more event listings, click here
---