originally published: 04/02/2023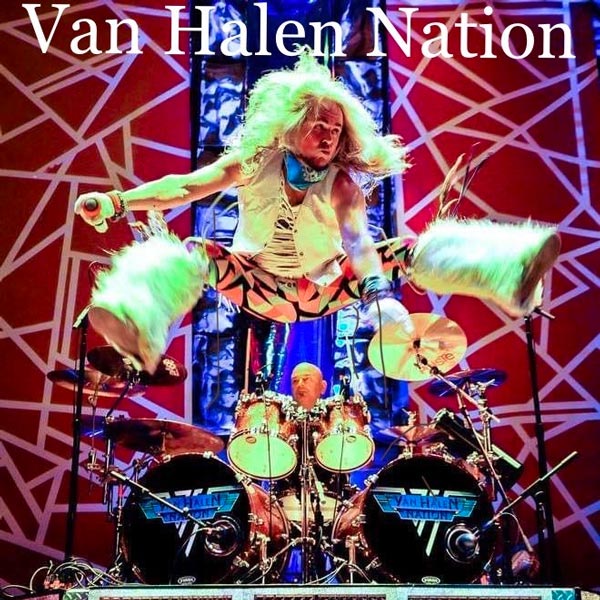 (PITMAN, NJ) — The Broadway Theatre of Pitman presents Van Halen Nation on Saturday, June 10, 2023 at 8:00pm. Van Halen Nation (VHN) is the premier 80s Van Halen tribute to the David Lee Roth era of VH. Based in South Jersey, VHN has been rocking audiences and growing a loyal fan base for the past ten years.
Comprised of four of the tri state areas top musicians VHN is both visually and sonically the closest tribute to the classic Van Halen. Marc Moore (vocals), Matt Stanley (guitar), Pete Kamenakis (bass guitar), and Chris Nerone (drums) round out this powerhouse of a band.
Each VHN performance is packed full of signature David Lee Roth acrobatics/screams to Eddie Van Halens ground breaking guitar playing to Michael Anthony and Alex Van Halen's thunderous rhythm section. Van Halen Nation will transport your audience back in time when big hair, Aquanet and MTV were a way of life!
Tickets are $35 and available for purchase online.
The Broadway Theatre of Pitman is located at 43 S Broadway in Pitman, New Jersey. Originally opened in May 1926, the Broadway operated as a fully equipped movie and vaudeville theater with 1,090 seats, including the balcony and eight boxes. The opulent New Jersey theatre was created in a French Revival motif by the Philadelphia firm of Eberhard, Magaziner, and Harris.
Advertise with New Jersey Stage for $50-$100 per month, click here for info
---
Advertise with New Jersey Stage for $50-$100 per month, click here for info
---
ART | COMEDY | DANCE | MUSIC | THEATRE | COMMUNITY
AN EVENING WITH DAVID SEDARIS
Tuesday, April 04, 2023 @ 7:30pm
State Theatre New Jersey
15 Livingston Avenue, New Brunswick, NJ 08901
category: comedy
---
George Street Playhouse presents "The 25th Annual Putnam County Spelling Bee"
Tuesday, April 04, 2023 @ 2:00pm
New Brunswick Performing Arts Center (NBPAC) – The Arthur Laurents Theater
11 Livingston Avenue, New Brunswick, NJ 08901
category: theatre
---
George Street Playhouse presents "The 25th Annual Putnam County Spelling Bee"
Tuesday, April 04, 2023 @ 8:00pm
New Brunswick Performing Arts Center (NBPAC) – The Arthur Laurents Theater
11 Livingston Avenue, New Brunswick, NJ 08901
category: theatre
---
Brian Culbertson – The Trilogy Tour
Tuesday, April 04, 2023 @ 7:30pm
The Vogel
99 Monmouth Street, Red Bank, NJ 07701
category: music
---
Tuesday Night Record Club – The Kinks' Are the Village Green Preservation Society
Tuesday, April 04, 2023 @ 7:30pm
Monmouth University – The Great Hall
400 Cedar Avenue, West Long Branch, NJ 07764
category: music
---
Bella Gaia
Wednesday, April 05, 2023 @ 10:00am
Grunin Center
1 College Drive, Toms River, NJ 08754
category: community
---
Bella Gaia
Wednesday, April 05, 2023 @ 12:00pm
Grunin Center
1 College Drive, Toms River, NJ 08754
category: community
---
Afternoon Recital: Christopher Shin
Wednesday, April 05, 2023 @ 2:00pm
Grunin Center
1 College Drive, Toms River, NJ 08754
category: music
---
---
For more event listings, click here
---