Published on April 27, 2023
Alstede Owner Thanks Morris County at Ribbon Cutting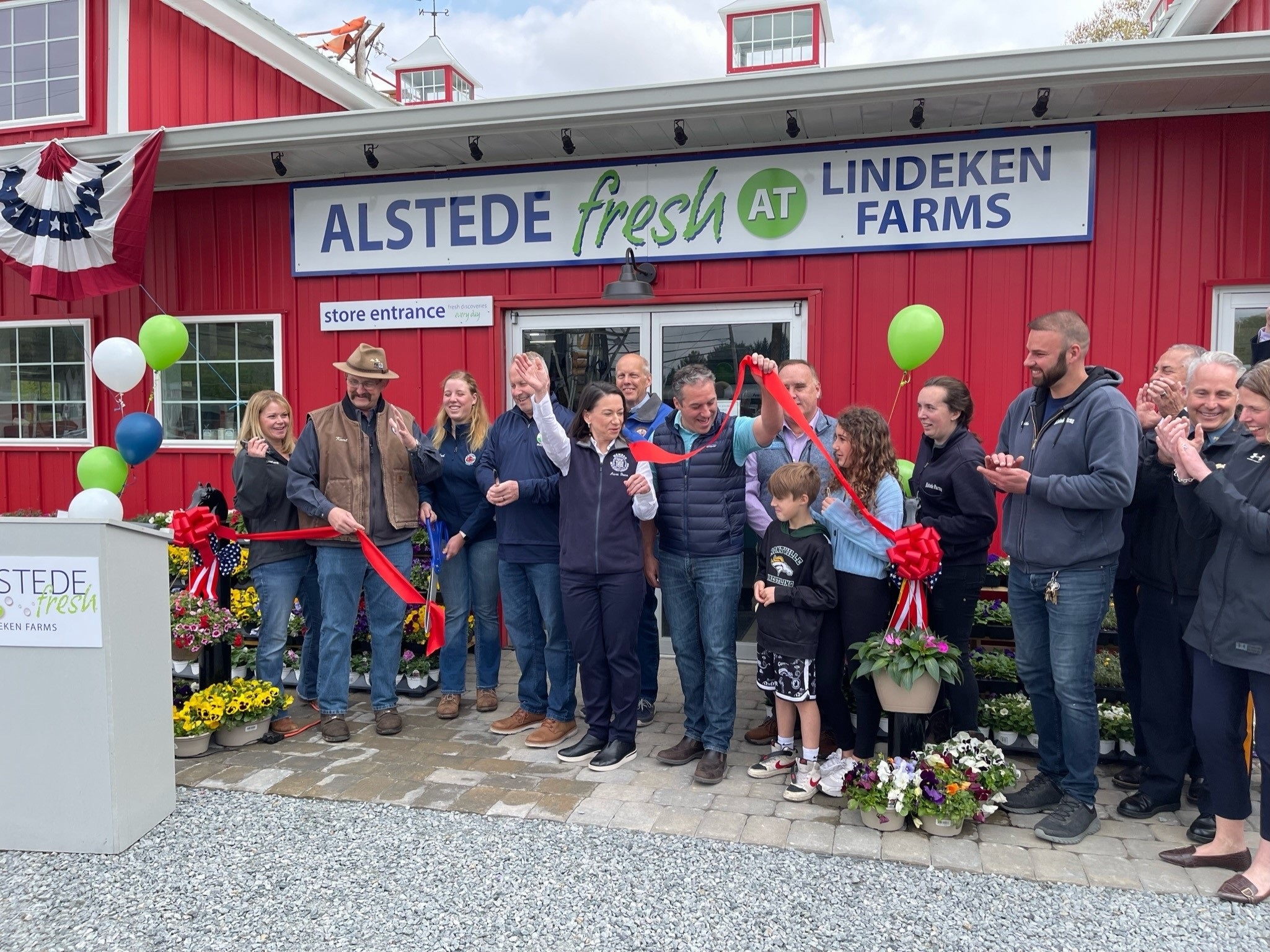 Morris County Commissioner Director John Krickus joined the ribbon-cutting ceremony for Alstede Fresh at Lindeken Farms in Jefferson Township earlier today and presented a certificate of congratulations on the grand reopening of a historic farmstand now operating under the Alstede banner.
View more photos on Morris County's Official Flickr Account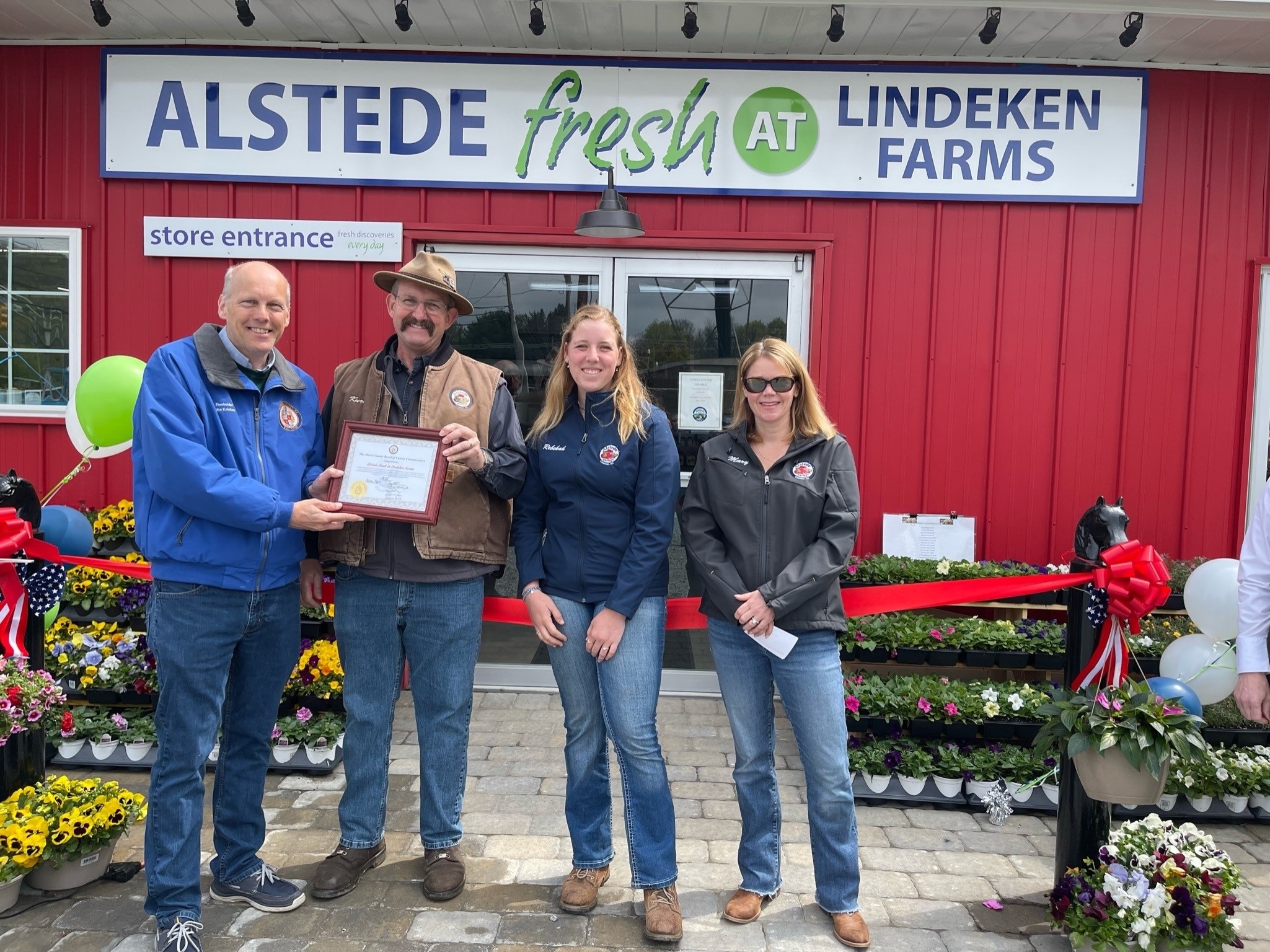 "Congratulations to Kurt and Mary on opening Alstede Farms' fourth location, three of which are in Morris County! Offering fruits and vegetables direct from the Alstede farm fields in Chester, Jefferson residents will have convenient access to fresh, locally grown produce year-round," stated Director Krickus.
Among those attending the event, Mayor Eric Wilsusen and Assemblywoman Aura Dunn also publicly announced their welcoming of the Alstede family to Jefferson and wished them success with their newest farm store location.
Kurt Alstede expressed his gratitude to everyone who has supported the Alstede family farm business and became visibly emotional when describing how Morris County's Farmland Preservation Program largely supported their success. The first Alstede farm was preserved in 1996 – 33 acres on Pleasant Grove Road in Washington Township. Four farms in Chester comprising approximately 360 acres purchased by the Alstede family (formerly known as Mennen) were preserved in 2006.
"Jefferson is a beautiful community, but there's not a lot of farmland in Jefferson. The county has a lot of really good farmland and because of our farming base, we're able to bring local foods here to help improve the quality of life in Jefferson Township and its residents—and continue the legacy the Stanlicks had farming in Morris County," stated Kurt Alstede.
The opening of the stand under the Alstede Farms banner continues a tradition started 73 years ago by the Stanlick family when it opened Lindeken Farms in 1949. The Alstedes, who have been family-owned and operated for 40 years, plan to continue the tradition of nourishing New Jersey families and being great contributors to the community.
Photos
Group photo: (l-r) Mary Alstede, Kurt Alstede, Rebecca Alstede, Mayor Eric Wilsusen, Assemblywoman Aura Dunn, Director John Krickus, Councilman Bob Birmingham, among others.
Top left: (l-r) Morris County Commissioner Director John Krickus, Kurt Alstede, daughter Rebecca Alstede and wife Mary Alstede.