originally published: 05/16/2023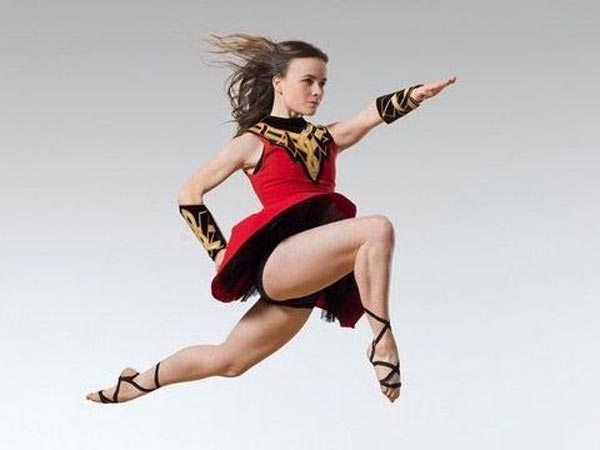 (NEWARK, NJ) — The New Jersey Performing Arts Center (NJPAC) has announced its upcoming 2023-24 dance season including the NJPAC debut of the Limón Dance Company, a world premiere, celebrations of Kwanzaa, the Lunar New Year, St. Patrick's Day, and Mother's Day, and more. In what has become an annual tradition, the winter season welcomes two different productions of the Nutcracker: the traditional classical version by the State Ballet Theater of Ukraine followed by a spectacular re-imagined contemporary version, The Hip Hop Nutcracker.
The New Jersey Ballet performs works by Justin Peck and Harrison Ball and a world premiere work (details to be announced soon). In addition, NJPAC welcomes back long-standing fan favorite events including the Mother's Day Alvin Ailey weekend series and Year of the Green Wood Drago festivities with Nai-Ni Chen Dance. For everything else, visit NJPAC.org/dance.
DANCE @ NJPAC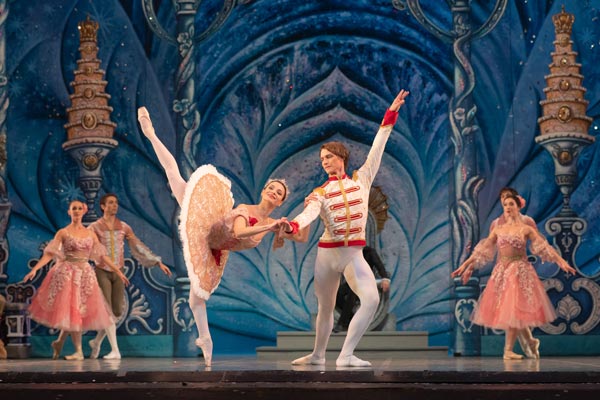 Sun, December 17, 2023 @ 3:00pm –  The Nutcracker: State Ballet Theater of Ukraine. In what has become an annual NJPAC tradition, the State Ballet Theater of Ukraine returns with the beloved holiday favorite The Nutcracker. Set to Tchaikovsky's classic score and featuring brand new choreography and productions by Andrey Litvinov, the State Ballet Theater of Ukraine premiered this revised version of The Nutcracker in Dnipro, Ukraine, in 2020. Choreography and design lasted for many months with the pandemic constantly disrupting the process. Fortunately, this new interpretation of a timeless classic still managed to be completed.
The company is recognized as one of the most prestigious institutions of classical ballet in Ukraine. With no fewer than 55 of Ukraine's finest performers, this esteemed ensemble has performed to the delight of audiences worldwide. Tix: $39-$89. Location: NJPAC's Prudential Hall.
---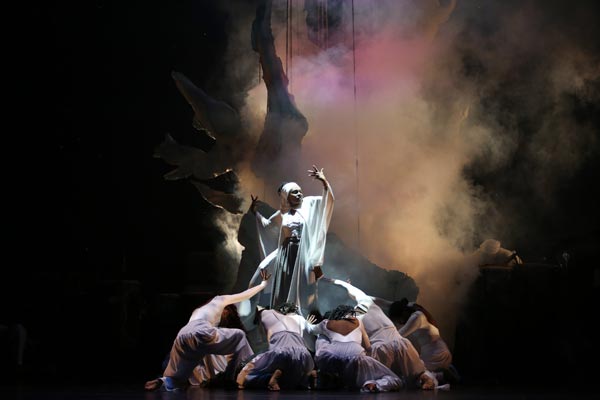 Saturday, December 23, 2023 @ 3:00pm – Forces of Nature Dance Company. "Abdel R. Salaam's choreography is unusual, transcendent, ecstatic! It's imaginative fused ideas… Visualized against an amalgam of rhythms… Was the spirit of positive energy… Truly a welcome gift!" – Attitude: The Dancers' Magazine


---
The Harlem-based Forces of Nature Dance Theatre presents a festive Kwanzaa celebration that combines traditional West African and neo-African dance, hip hop, ballet, contemporary modern dance and martial arts. It's a powerful homage to the ancestors—an invitation to connect—and a vibrant way to honor the holiday with the entire family.
Utilizing a unique blend of performing arts, including modern dance, traditional West African dance, live and recorded music, and the martial arts, Forces of Nature specializes in choreo-dramatic theater, earning the praise of critics and audiences wherever they perform. Forces of Nature's cultural matrix is centered in an African and an American intelligence that is global and environmental. Its aesthetic has been critically acclaimed as visceral, thought provoking and creatively brilliant. Executive Artistic Director/Choreographer Abdel R. Salaam and Executive Managing Director Olabamidele Husbands co-founded the company in 1981. Salaam's choreography has been described as "a collage of ballet, modern, and African movements, performed with exacting beauty (Dance Magazine)."
In recent years Forces of Nature received the Kwanzaa 50th Anniversary Award in Excellence from the Apollo Theater, The Kuumba Award from the New York Kwanzaa Holiday Foundation, The 41st Annual Dance Company of the Year Audelco Recognition for Excellence in Black Theater, and the 2017 Outstanding Production Bessie Award for the "Healing Sevens". Tickets: $49-$59. Location: NJPAC's Victoria Theater.
---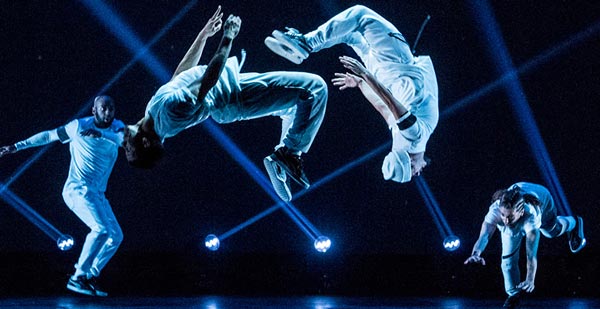 Saturday, December 23, 2023 @ 2:00pm & 7:30pm – The Hip Hop Nutcracker. A holiday mash-up for the whole family, The Hip Hop Nutcracker returns to the stage for its ninth season on tour. Directed and choreographed by Jennifer Weber, this contemporary dance spectacle is a re-mixed and re-imagined version of the classic, smashing hip hop dance and Tchaikovsky's timeless music together into a heart-stirring and inspirational holiday event. The Hip Hop Nutcracker is brought to life by a powerhouse cast of a dozen all-star dancers, a DJ, a violinist, and MC Kurtis Blow, one of hip hop's founding fathers, who opens the show with a short set. According to CBS, "it turns The Nutcracker on its head, in the coolest possible way!" "Hip Hop Nutcracker brings a generous dose of contemporary spirit, sure to heat up even the most restless and wintry of souls." (The New York Times) Tix: $29-$79. Location: NJPAC's Prudential Hall.
---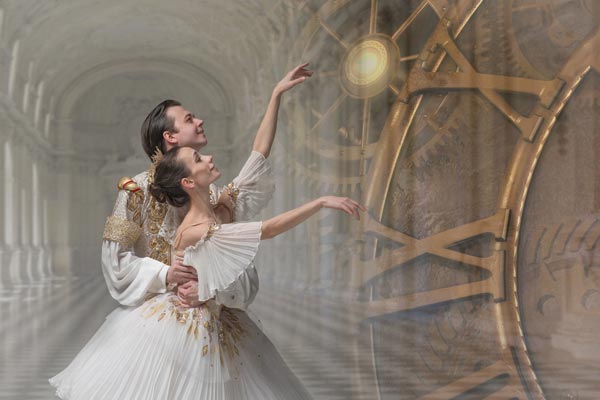 Sunday, January 21, 2024 @ 3:00pm – Cinderella: State Ballet Theater of Ukraine. On the heels of its popular Nutcracker performance in December 2023 at NJPAC, the State Ballet Theater of Ukraine returns with the breathtaking two-act performance of Cinderella. With no less than 55 of the best Ukrainian performers, this respected ensemble has performed to the delight of the public around the world. This full-scale performance to music by Sergei Prokofiev and choreography by Andrei Litvinov tell the story of a beautiful girl looking for her charming prince. Finally, with the help of magic, she discovers that dreams can come true. This classic fairy tale will delight the whole family with graceful dancers, enchanting music, and beautiful costumes. Tix: $39-$89. Location: NJPAC's Prudential Hall.
---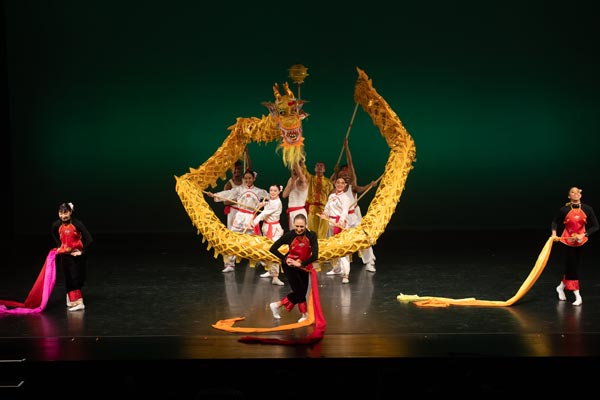 Saturday-Sunday February 10-11, 2024 @ 2:00pm – Nai-Ni Chen: Year of the Green Wood Dragon. A Newark tradition for over two decades, Nai-Ni Chen Dance Company returns to NJPAC to welcome the coming of the Spring of 2024, the Year of the Green Wood Dragon. It is a spectacular experience for all ages, combining traditional Chinese celebration with modern flair NJPAC hosts this fantastic Newark celebration of the Lunar New Year with performances and festivities by the Fort Lee-based company, Nai-Ni Chen Dance. The Company Dancers, acrobats and musicians perform in festive costumes in red, gold, blue and purple colors symbolizing their prayer for a peaceful and harmonious New Year with plenty of prosperity and good fortune for everyone to enjoy and share. Tix: $27-$35.
---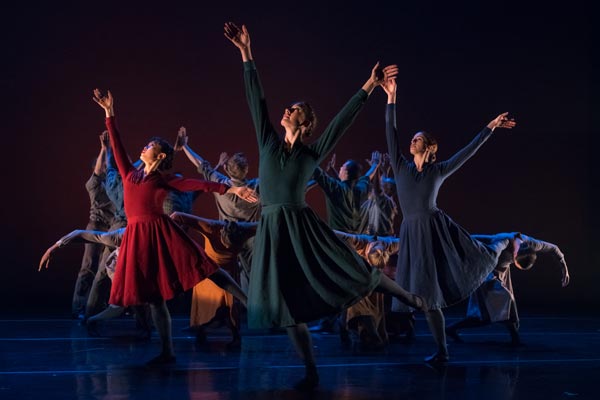 Saturday, February 17, 2024 @ 7:30pm – Limón Dance Company NJPAC debut. "Limon fostered diversity in the arts and shaped the history of dance in New York, and beyond today, his remarkable legacy lives on." – Eric Adams, Mayor of the City of New York
Founded in 1946 by José Limón and Doris Humphrey, the Limón Dance Company is acclaimed worldwide for its dramatic expression, technical mastery and expansive, yet nuanced movement. Led by Artistic Director Dante Puleio, the company will perform iconic Limón works in addition to Migrant Mother by 2022 Bessie Award winner Raúl Tamez.
Limón has been at the vanguard of American Modern dance since its inception and is considered one of the world's greatest dance companies. The Company's repertory, which includes classic works in addition to new commissions from contemporary choreographers, possesses an unparalleled breadth and creates unique experiences for audiences around the world. Numerous honors have been bestowed upon both José Limón and the Company he founded 75 years ago, including the White House's 2008 National Medal of Arts for Lifetime Achievement. Additionally, the Company was the first modern dance group to tour under the auspices of the State Department and to perform at Lincoln Center. According to dance critic Deborah Jowitt, "all the performers have a beautiful understanding of Limón's rich, strong style and the curving gestures that suspend – as in a caught breath – yet acknowledge the pull of the earth." Tix: $39-$79. Location: NJPAC's Victoria Theater.
---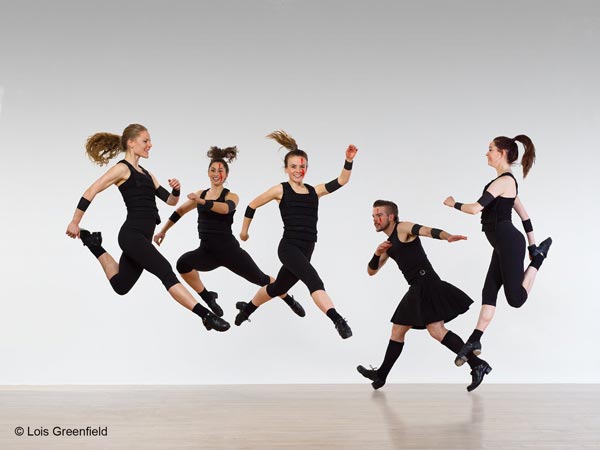 Sunday, March 17, 2024 @ 7:00pm – Trinity Irish Dance Company. "Trinity Irish Dance Company ushered in a new era of Irish step dance" – Chicago Tribune
There's no better way to spend St. Patrick's Day than with the Trinity Irish Dance Company at NJPAC. It is Irish step dancing with a rebellious spirit—featuring a troupe of high-energy performers with incredible athletic prowess and precision footwork. Trinity is a modern take on the traditional art form, set to music ranging from Irish fiddle to electric guitar.
Advertise with New Jersey Stage for $50-$100 per month, click here for info
---
Founded in Chicago in 1990, this uniquely Irish-American company was the birthplace of progressive Irish dance, opening new avenues of artistic freedom that led directly to commercial productions such as "Riverdance." With a unique blend of uncompromising power and grace, Trinity sends a consistent message of female empowerment with a repertory that has elevated the art form for nearly three decades. Tix: $39-$79. Location: NJPAC's Prudential Hall.
---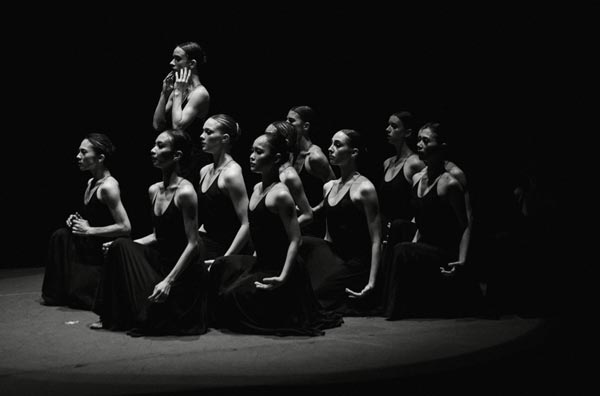 Friday, May 3, 2024 @ 7:30pm  & Saturday, May 4, 2024 @ 2:00pm – New Jersey Ballet. With its 65-year legacy of excellence, New Jersey Ballet is poised for a new era of creative energy under the leadership of Artistic Director Maria Kowroski. Get a glimpse of her vision for the company's future at this performance, which includes: Purcell Suite, with choreography by one of the most exciting talents of this generation, Harrison Ball, and costumes by renowned fashion designer Zac Posen. Murder Ballades, an exuberant piece inspired by dark American folk songs with choreography by Justin Peck, and a world premiere work, to be announced. Tickets: $49-$69. Location: NJPAC's Victoria Theater.
---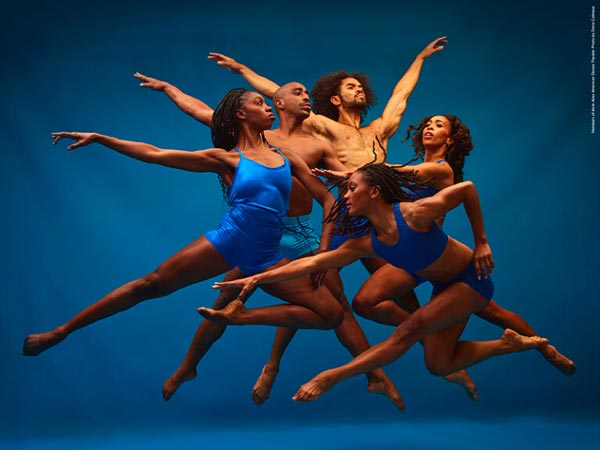 Friday-Saturday, May 10-11, 2024 @ 8:00pm & Sunday, May 12 @ 3:00pm – Alvin Ailey American Dance Theater. The Alvin Ailey American Dance Theater's extraordinary dancers return to NJPAC with premieres and repertory favorites for three magical performances that each inspires with a finale of Ailey's signature masterpiece, Revelations, which is lauded by The Washington Post as "one of the simplest and most perfect dances ever made." The Ailey company has earned a reputation as one of the finest international ambassadors of American culture, promoting the uniqueness of the African American cultural experience and the preservation and enrichment of American modern dance. Alvin Ailey American Dance Theater is the Principal Resident Affiliate of NJPAC and has made frequent appearances dating back to the opening celebration 26 years ago.
The Company is led by Artistic Director Robert Battle, who accepted in 2014 from President Obama the Presidential Medal of Freedom, the nation's highest civilian honor, on behalf of the late Alvin Ailey, a trailblazing artist who is now the subject of the acclaimed documentary Ailey now streaming on Hulu. Complete programming for these performances to be announced at a later date. According to The New York Times, "watching Alvin Ailey American Dance Theater can change your life." Tix: $25-$94.
---
New Jersey Performing Arts Center (NJPAC), located at One Center Street in downtown Newark, N.J., is America's most diverse performing arts center, and the artistic, cultural, educational and civic center of New Jersey – where great performances and events enhance and transform lives every day. NJPAC brings diverse communities together, providing access to all and showcasing the state's and the world's best artists while acting as a leading catalyst in the revitalization of its home city. Through its extensive Arts Education programs, which have reached almost 2 million children, NJPAC is shaping the next generation of artists and arts enthusiasts. NJPAC has attracted more than 10 million visitors since opening its doors in 1997, and nurtures meaningful and lasting relationships with each of its constituents.
M&T Bank Corporation is a financial holding company headquartered in Buffalo, New York. M&T's principal banking subsidiary, M&T Bank, operates banking offices in New York, Maryland, New Jersey, Pennsylvania, Delaware, Connecticut, Virginia, West Virginia and the District of Columbia. Trust-related services are provided by M&T's Wilmington Trust-affiliated companies and by M&T Bank. © 2019 M&T Bank. Member FDIC. Equal Housing Lender.
ART | COMEDY | DANCE | MUSIC | THEATRE | COMMUNITY
CHEAP TRICK
Wednesday, May 17, 2023 @ 8:00pm
Mayo Performing Arts Center (MPAC)
100 South Street, Morristown, NJ 07960
category: music
Click here for full description
---
Blues for an Alabama Sky
Wednesday, May 17, 2023 @ 7:30pm
McCarter Theatre Center (Berlind Theater)
91 University Place, Princeton, NJ 08540
category: theatre
Click here for full description
---
Motor City Revue – The Ultimate Motown Tribute
Wednesday, May 17, 2023 @ 2:00pm
South Orange Performing Arts Center (SOPAC)
One Sopac Way, South Orange, NJ 07079
category: music
Click here for full description
---
The Righteous Brothers
Wednesday, May 17, 2023 @ 8:00pm
Bergen Performing Arts Center (bergenPAC)
30 North Van Brunt Street, Englewood, NJ 07631
category: music
Click here for full description
---
George Street Playhouse presents "Tales from the Guttenberg Bible"
Wednesday, May 17, 2023 @ 8:00pm
New Brunswick Performing Arts Center (NBPAC) – The Arthur Laurents Theater
11 Livingston Avenue, New Brunswick, NJ 08901
category: theatre
Click here for full description
---
Disney's Beauty and the Beast
Wednesday, May 17, 2023 @ 7:00pm
Count Basie Center for the Arts
99 Monmouth Street, Red Bank, NJ 07701
category: theatre
Click here for full description
---
Music From the Sole: Partido
Wednesday, May 17, 2023 @ 8:00pm
McCarter Theatre Center (Matthews Theater)
91 University Place, Princeton, NJ 08540
category: dance
Click here for full description
---
GPAA Spring Showcases
Wednesday, May 17, 2023 @ 7:00pm
Grunin Center
1 College Drive, Toms River, NJ 08754
category: dance
Click here for full description
---
The Prom
Wednesday, May 17, 2023 @ 2:00pm
Axelrod Performing Arts Center
100 Grant Avenue, Deal Park, NJ 07723
category: theatre
Click here for full description
---
Vivid Stage presents Meet the Artist: New Play Readings "Idee Fixe"
Wednesday, May 17, 2023 @ 7:00pm
Summit Public Library
75 Maple Street, Summit, NJ 07901
category: theatre
Click here for full description
---
The Giver
Thursday, May 18, 2023 @ 10:00am
Algonquin Arts Theatre
60 Abe Voorhees, Manasquan, NJ 08736
category: kids
Click here for full description
---
NEW JERSEY SYMPHONY: STAR WARS: THE EMPIRE STRIKES BACK IN CONCERT
Thursday, May 18, 2023 @ 7:30pm
Mayo Performing Arts Center (MPAC)
100 South Street, Morristown, NJ 07960
category: music
Click here for full description
---
Blues for an Alabama Sky
Thursday, May 18, 2023 @ 7:30pm
McCarter Theatre Center (Berlind Theater)
91 University Place, Princeton, NJ 08540
category: theatre
Click here for full description
---
Mandy Patinkin In Concert: Being Alive
Thursday, May 18, 2023 @ 8:00pm
Bergen Performing Arts Center (bergenPAC)
30 North Van Brunt Street, Englewood, NJ 07631
category: music
Click here for full description
---
George Street Playhouse presents "Tales from the Guttenberg Bible"
Thursday, May 18, 2023 @ 2:00pm
New Brunswick Performing Arts Center (NBPAC) – The Arthur Laurents Theater
11 Livingston Avenue, New Brunswick, NJ 08901
category: theatre
Click here for full description
---
George Street Playhouse presents "Tales from the Guttenberg Bible"
Thursday, May 18, 2023 @ 8:00pm
New Brunswick Performing Arts Center (NBPAC) – The Arthur Laurents Theater
11 Livingston Avenue, New Brunswick, NJ 08901
category: theatre
Click here for full description
---
---
For more event listings, click here
---