originally published: 05/19/2023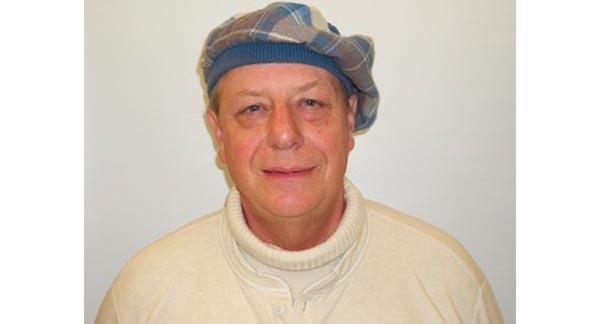 (ATLANTIC HIGHLANDS, NJ) — The NYC Music Marathon is bringing its Musical Comedy Bard Series to Smodcastle Cinemas, Friday, June 2 at 7:30pm. Jack Dallas will perform Jen – X a 95 minute musical comedy farce. Audience participation with local help from theater nerds is anticipated. Laughs allowed with compelling music. A genuine villain poses problems.
The NYC Marathon was held over last year when it ran on TheatreRow 42nd St NYC last year. During the residence all of the Jack Dallas Repertoire was performed radio style.  Excerpts are available here.
The Musical Comedy Bard Series is
1. Jen – X;
2. Humor, Babes, Wisdom, Brevity; 


---
3. Jessica Smiles, & Factor Tats; and 
4. Learn! (work in progress). 
All comedies feature 2 bantering Bards similar to Clerks of Jay and Silent Bob world.
Jack Dallas Beddoe is a Northern Valley Demarest Norseman and Upsala College Viking alum. Dallas is an Exempt Fire Fighter and Life member EMT. In his early post college years, he was an "on the road" musician. Dallas was a Musical Director for several churches.  He had served as a Teacher of the Blind for many years.
Tickets: SMod Castle Cinemas – 82 First Ave, Atlantic Highlands, NJ 732 204 2454  
ART | COMEDY | DANCE | MUSIC | THEATRE | COMMUNITY
Hello Dolly!
Saturday, May 20, 2023 @ 2:00pm
Algonquin Arts Theatre
60 Abe Voorhees, Manasquan, NJ 08736
category: theatre
---
Hello Dolly!
Saturday, May 20, 2023 @ 8:00pm
Algonquin Arts Theatre
60 Abe Voorhees, Manasquan, NJ 08736
category: theatre
---
NEW JERSEY BALLET PRESENTS SPRING FORWARD
Saturday, May 20, 2023 @ 7:30pm
Mayo Performing Arts Center (MPAC)
100 South Street, Morristown, NJ 07960
category: dance
---
Dayna Kurtz
Saturday, May 20, 2023 @ 8:00pm
Grunin Center – Studio Theater
1 College Drive, Toms River, NJ 08754
category: music
---
Blues for an Alabama Sky
Saturday, May 20, 2023 @ 2:00pm
McCarter Theatre Center (Berlind Theater)
91 University Place, Princeton, NJ 08540
category: theatre
---
Blues for an Alabama Sky
Saturday, May 20, 2023 @ 8:00pm
McCarter Theatre Center (Berlind Theater)
91 University Place, Princeton, NJ 08540
category: theatre
---
Richie Furay: Buffalo Springfield & Poco Legacy Show
Saturday, May 20, 2023 @ 8:00pm
South Orange Performing Arts Center (SOPAC)
One Sopac Way, South Orange, NJ 07079
category: music
---
FOGHAT
Saturday, May 20, 2023 @ 8:00pm
Bergen Performing Arts Center (bergenPAC)
30 North Van Brunt Street, Englewood, NJ 07631
category: music
---
---
For more event listings, click here
---