Published on May 25, 2023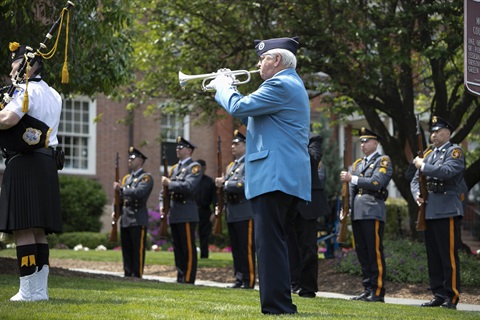 Morris County Distinguished Military Service Medals Presented to 15 Veterans
The Morris County Board of County Commissioners presented their Distinguished Military Service Medals yesterday to 15 veterans at the Morris County Annual Memorial Day Observance ceremony outside the Morris County Courthouse in Morristown.
State Legislators and representatives of Congressional offices also delivered honors to the veterans, whose service ranged from World War II  to Operation Enduring Freedom in Afghanistan and Operation Iraqi Freedom.
"Those we honor sacrificed decades of living and all the simple pleasures of life, coffee in the morning, a walk in the neighborhood and casual conversation, all the everyday activities we take for granted.  Gone," said Commissioner Director John Krickus, USMC retired.
"They not only fought to defend our borders, but they also fought for our founding principles, self-government, individual rights, due process and the rule of law … They ended slavery, liberated concentration camps, and provided many nations the opportunity to enjoy freedom," he added.
Sen. Anthony Bucco, Assemblywoman Aura Dunn and Assemblyman Christian Barranco presented Joint Senate-Assembly Citations to the veterans, as  honors were additionally presented by Nicholas Henry representing Congressman Tom Kean and Willy Tolba representing Congresswoman Mikie Sherill.
Check Out Photos of the Ceremony
The keynote address of the ceremony was delivered by Assemblyman Brian Bergen, a combat veteran who served with distinction for eight years in the U.S. Army
after graduating from the United States Military Academy at West Point. During his military service, he was an officer, a company commander and an Apache helicopter pilot.
His assignments earned him a Bronze Star and the Combat Action Badge for his actions in Iraq.
"After years of thought and prayer, I've realized that no amount of remembrances to those I've lost will ever be enough … The only true way to honor their sacrifice is to live a life worthy of the gift they've given us: the gift of freedom. Each of us needs to make the most of every single day and live life to the fullest, constantly always striving to improve, constantly making those around us and the world as a whole a better place," said Bergen, as he spoke of comrades he lost to war and facing their grieving families.
"Look Back On A Fallen Morris County Hero."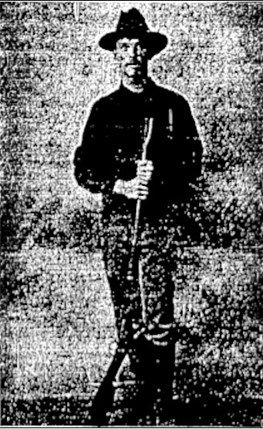 The Morris County Commissioners also continued a tradition of including in the annual ceremony a tribute to a fallen soldier.
"Morris County does not forget its heroes, especially those who have fallen in combat or during military service. We have made it a tradition to recognize at least one by name at our Memorial Day Observance, and this year we look back on George W. Cook who died in the Philippine War, a conflict overshadowed in history by the Spanish-American War," said Commissioner Deputy Director Christine Myers in leading the tribute.
George W. Cook, who enlisted in the U.S. Army at age 22 in 1898, died outside the City of Imus on June 18, 1899 and was buried which much fanfare in Morristown by his comrades.
Learn About Private Cook on Our Memorial Day 2023 Website 
Morris County Distinguished Service Medals
The Morris County Distinguished Military Service Medals are unique to Morris County, although copied in many ways. They
were first issued in 1999 to honor WWII veterans on the 55th Anniversary of the 1944 D-Day invasion and the liberation of France from Nazi occupation. But they were modified and expanded to honor service in Vietnam and Korea, as well as general service in our military during other conflicts. Last year marked the unveiling of new medals for Iraq and Afghanistan.
See Details of All Our Honored Veterans & Their Biographies 
The veterans honored on May 24, 2023 included: 
Frank G. Blair, Gillette (posthumous) 
George J. Connolly, Jr., Mendham 
Anthony D. Vara, Pequannock (unable to attend ceremony) 
Robert A. Newhouse, Florham Park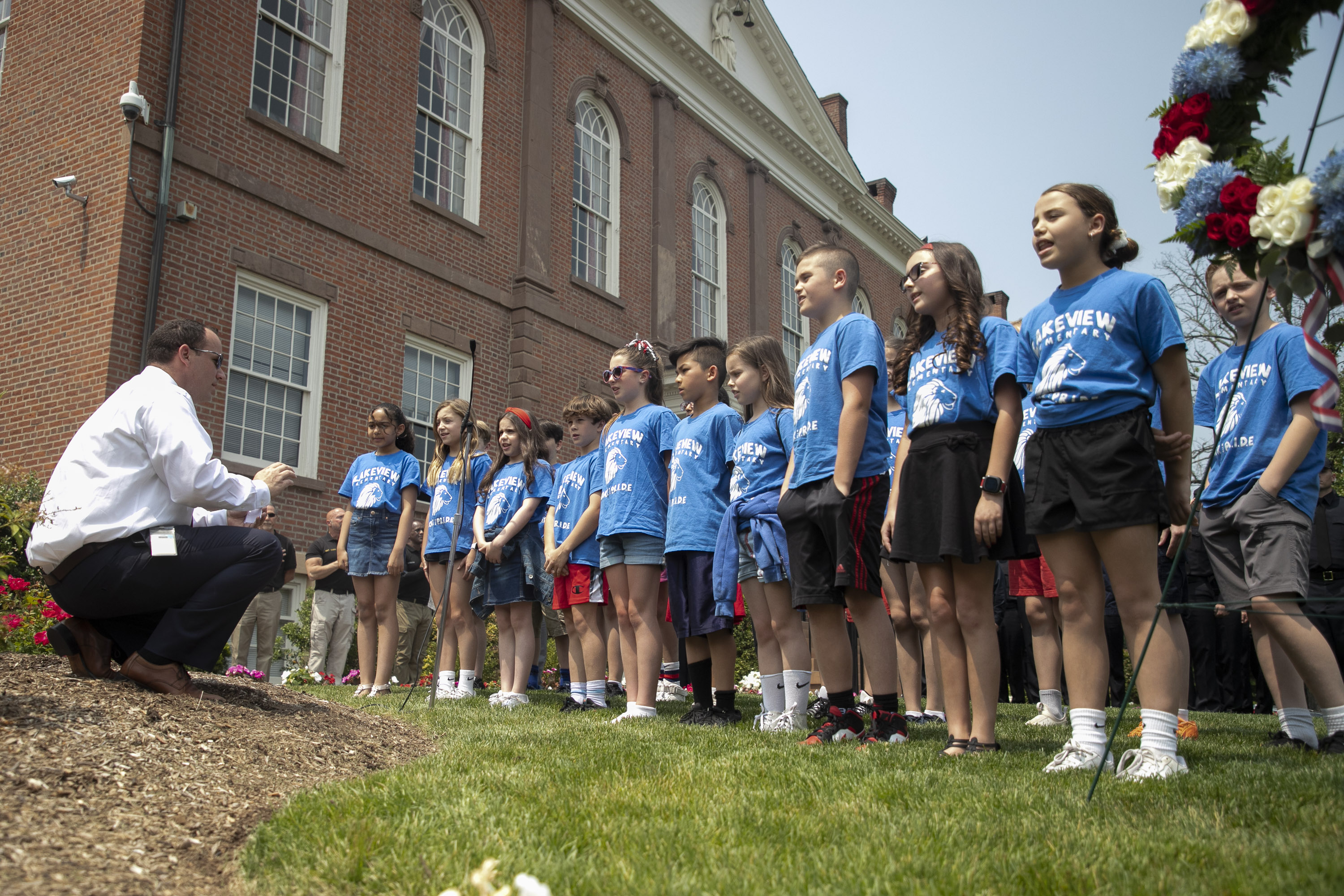 Robert K. Newman, Cedar Knolls 
Joel Lebowitz, Lake Hiawatha 
Kenneth Matzek, Dover 
Shane T. Richeal, Rockaway 
James M. Koons, Morris Township 
Gary R. Martin, Denville 
David M. Okada, Morris Township 
Carol P. Simmons, Madison 
Michael Wisniewski, Morris Township 
Edward W. D'Angelo, Parsippany (posthumous) 
Edward J. D'Angelo, Parsippany 
Michael F. D'Angelo, Parsippany
MORE MORRIS COUNTY VETERANS BEING HONORED
Saturday, May 27, 2023 in Washington Township 
The Washington Township Recreation Department and the American Veterans Association of Washington Township Post 1776 will co-host a Memorial Day ceremony at 12 p.m. at Rock Spring Park's War Memorial Site in Long Valley. 
The event will include Commissioner Director Krickus providing a keynote speech and presenting Morris County Distinguished Service Medals to nine (9) local veterans from Washington Township. Their biographies also are available on the Morris County Memorial Day 2023 Website.