originally published: 06/08/2023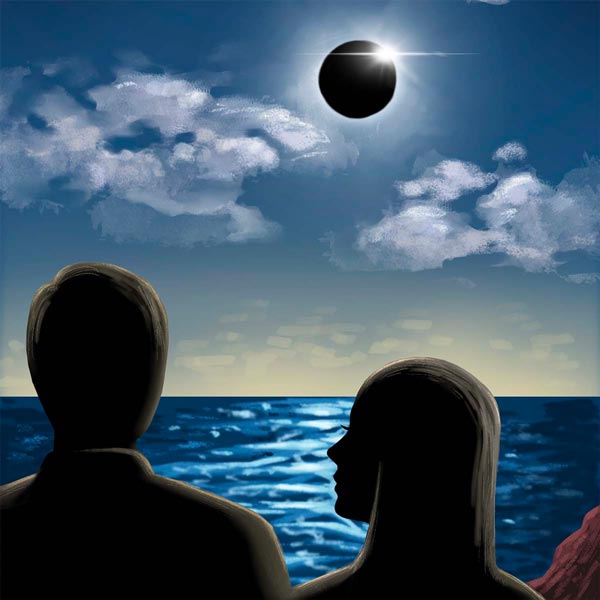 Art by Dinah Bianchi
(UNION, NJ) — Premiere Stages at Kean University has announced its 2023 season, featuring multiple new plays that explore the need for human connection. The season will kick off in July with Erin Breznitsky's Satellites, the winner of the  2022 Premiere Play Festival, the theatre's annual competition for unproduced scripts written by playwrights affiliated with the greater metropolitan area. The season will also feature the New Jersey Premiere of 2022 Pulitzer Prize Finalist Selling Kabul by Sylvia Khoury in September, as well as developmental workshops of the 2023 Premiere Play Festival runner-up and the 2023/24 Liberty Live Commission in November 2023.
"2023 represents a full return to our Play Festival commitments and development process and features two outstanding productions – Erin Breznitsky's Satellites is one of the most theatrical plays we have produced and Sylvia Khoury's Selling Kabul is hauntingly topical. We will also commission and develop the work of multiple writers in the coming months." stated Producing Artistic Director John J. Wooten.
In Ms. Breznitsky's Satellites (July 13-30, Bauer Boucher Theatre Center), married couple Katherine & Mike are each on a mission to save the world. She's a scientist studying climate change; he's an astronaut exploring the unknown. When Mike's shuttle vanishes in outer space, Katherine forges ahead alone, raising their children and continuing her life's work until Mike suddenly reappears without explanation. As the couple struggles to adjust to his strange return, they're forced to reexamine their entire relationship—while also facing an uncertain future.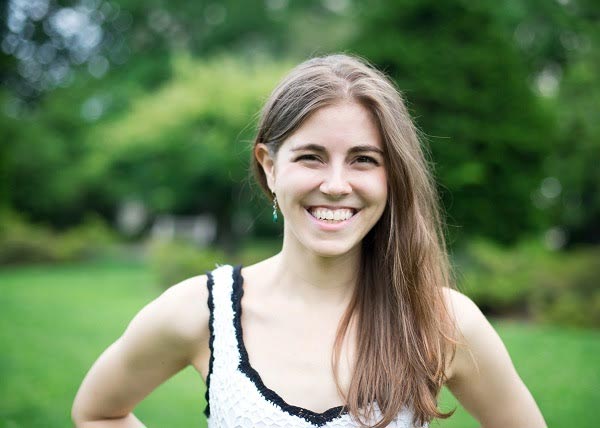 Playwright Erin Breznitsky
Erin Breznitsky is a New Jersey-born, Brooklyn-based playwright whose work has been seen in NYC and abroad. Her plays include: Satellites (O'Neill Playwrights Conference semi-finalist), The Unwritten City (Princess Grace Playwriting Award finalist), Bodies of Water (FringeNYC), R Plus J: a new play (Shakespeare's New Contemporaries finalist), The Kitchen Table Plays (FringeNYC; English Theatre of Rome, Italy), Sverginata (Sarah Lawrence College), and over a dozen short plays with Love Drunk and New York Madness. Other credits include "The Living Mural" and an Urban Stages commission for young audiences. Erin has an MFA in Theatre from Sarah Lawrence College and is a proud member of the Dramatists Guild.
Next up is Ms. Khoury's Selling Kabul (September 7-24, Bauer Boucher Theatre Center). Taroon once served as an interpreter for the U.S. military in Afghanistan. Now it is 2013, and the Americans — and their promises of safety — have begun to withdraw. Taroon spends his days in hiding, a target of the increasingly powerful Taliban. On the eve of his son's birth, he must remain in his sister's apartment, or risk his life to see his child. With shattering precision, Sylvia Khoury's tense drama traces the human cost of U.S. immigration policy and the legacy of our longest war.


---
Selling Kabul received its New York Premiere at Playwrights Horizons (Adam Greenfield, Artistic Director, Leslie Marcus, Managing Director, Carol Fishman, General Manager) in November 2021, Directed by Tyne Rafaeli. The New York Premiere was produced in association with Williamstown Theatre Festival.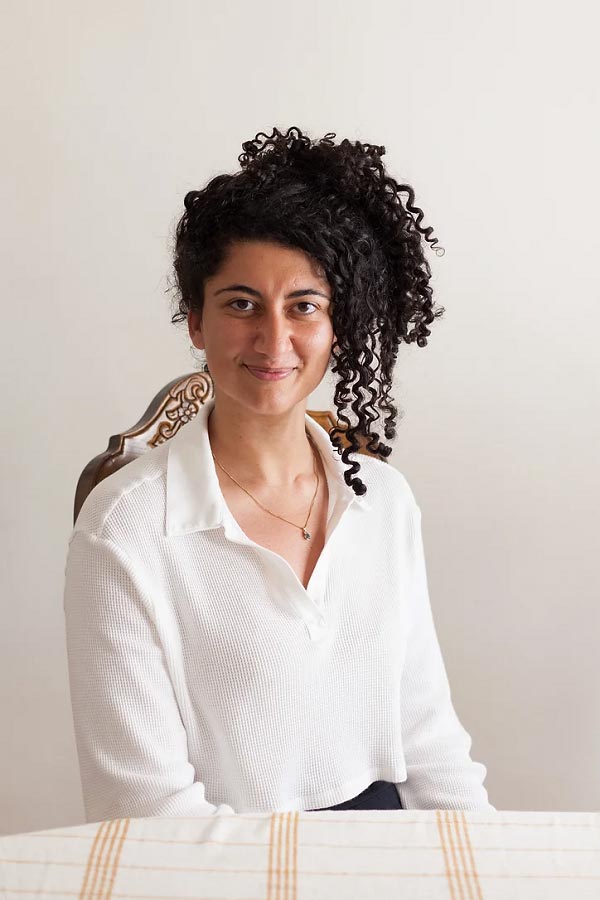 Playwright Sylvia Khoury. Photo courtesy of TRW Plays.
Sylvia Khoury is a New York-born writer of French and Lebanese descent. Her plays include Selling Kabul (Playwrights Horizons, Williamstown Theater Festival), Power Strip (LCT3), and Against the Hillside (Ensemble Studio Theater). She is currently under commission from Lincoln Center, Williamstown Theater Festival and Seattle Repertory Theater. Awards include the L. Arnold Weissberger Award and Jay Harris Commission and a Citation of Excellence from the Laurents/Hatcher Awards. She is a member of EST/ Youngblood and a previous member of the 2018-2019 Rita Goldberg Playwrights' Workshop at The Lark and the 2016-2018 WP Lab. Her plays have been developed at Playwrights Horizons, Williamstown Theater Festival, Eugene O'Neill Playwrights' Conference, Roundabout Theater Underground, Lark Playwrights' Week, EST/Youngblood, and WP Theater. She holds a BA from Columbia University, an MFA from the New School for Drama and an MD from the Icahn School of Medicine at Mount Sinai.
In the Fall, Premiere Stages will continue its commitment to new play development with multiple workshops of new plays, including at least one staged reading of a Liberty Live commissioned play and a staged reading of a 2023 Play Festival Finalist.
Tickets for Premiere Stages' 2023 season are now on sale. Prices range from $15-$75, with discounts available for opening night and season packages, groups, seniors, and students. Premiere Stages also offers a series of free interactive lobby talks and post-show discussions in conjunction with select performances. To purchase tickets or inquire about opening night or season packages, please call the box office at 908-737-7469 or visit premierestagesatkean.com/shows/current-shows/
Premiere Stages offers affordable prices, air-conditioned facilities and free parking close to the theatre. Premiere Stages also provides free or discounted tickets to patrons with disabilities. All Premiere Stages facilities are fully accessible spaces, and companion seating is available for patrons with disabilities. Assistive listening devices and large print programs are available at all times; publications in alternate formats are available with advance notice. Please call 908-737-4077 to inquire about sign-interpreted, audio-described or open-captioned performances.
Premiere Stages is made possible in part through funding from W. John Bauer and Nancy Boucher, The New Jersey State Council on the Arts, The Geraldine R. Dodge Foundation, The Shubert Foundation, Carole Shaffer-Koros and Robert Koros and ExxonMobil Foundation, The Dubose and Dorothy Heyward Foundation, The Northfield Bank Foundation, The Hyde and Watson Foundation, The Union Foundation, E.J. Grassmann Trust, The New Jersey Theatre Alliance, Investors Foundation, The Union County HEART Grant and through the generous support of individual patrons and local organizations. Discover Jersey Arts is our marketing partner. Visit JerseyArts.com for more information about other arts programming happening around the Garden State.
Premiere Stages is committed to producing topical plays and interactive programs that reflect people of all ethnic and racial backgrounds, national origins, nationalities, ancestry, religious groups, gender expression or identities, sexual orientation, political beliefs, ages, abilities and disabilities.
Created in 2004, Premiere Stages is the professional Equity theatre in residence at Kean University. Through its unique partnership with Kean, Premiere's play development programs, educational initiatives, and professional development opportunities actively embrace the university's academic curriculum while expanding the scope, accessibility, and prestige of the professional programming on campus.
Founded in 1855, Kean University is one of the largest metropolitan institutions of higher education in the region, with a richly diverse student, faculty and staff population. Kean continues to play a key role in the training of teachers and is a hub of educational, technological and cultural enrichment serving more than 16,000 students. The University's six colleges offer more than 50 undergraduate degrees, seven doctoral degree programs, and more than 70 options for graduate study leading to master's degrees, professional diplomas or certifications over a full range of academic subjects. With campuses in Union, Toms River, Jefferson and Manahawkin, New Jersey, and Wenzhou, China, Kean University furthers its mission by providing an affordable and accessible world-class education.
ART | COMEDY | DANCE | MUSIC | THEATRE | COMMUNITY
Algonquin Arts Theatre's Annual Benefit: Beatlemania Bash featuring Beatlemania Now
Thursday, June 08, 2023 @ 8:00pm
Algonquin Arts Theatre
60 Abe Voorhees, Manasquan, NJ 08736
category: music
Click here for full description
---
Chris Botti
Thursday, June 08, 2023 @ 8:00pm
Count Basie Center for the Arts
99 Monmouth Street, Red Bank, NJ 07701
category: music
Click here for full description
---
"The Rose Tattoo" By Tennessee Williams
Thursday, June 08, 2023 @ 8:00pm
Shakespeare Theatre Of NJ – F.M. Kirby Shakespeare Theatre
36 Madison Avenue, Madison, NJ 07940
category: theatre
Click here for full description
---
Ben Bailey
Thursday, June 08, 2023 @ 8:00pm
Bergen Performing Arts Center (bergenPAC)
30 North Van Brunt Street, Englewood, NJ 07631
category: comedy
Click here for full description
---
JESUS CHRIST SUPERSTAR
Friday, June 09, 2023 @ 8:00pm
State Theatre New Jersey
15 Livingston Avenue, New Brunswick, NJ 08901
category: theatre
Click here for full description
---
Happy Together 2023
Friday, June 09, 2023 @ 7:30pm
Mayo Performing Arts Center (MPAC)
100 South Street, Morristown, NJ 07960
category: music
Click here for full description
---
Get the Led Out
Friday, June 09, 2023 @ 8:00pm
Count Basie Center for the Arts
99 Monmouth Street, Red Bank, NJ 07701
category: music
Click here for full description
---
Fran Cosmo – Former Lead Singer of Boston
Friday, June 09, 2023 @ 8:00pm
Carteret Performing Arts Center
46 Washington Ave, Carteret, NJ 07008
category: music
Click here for full description
---
Chucho Valdés & Paquito D'Rivera Reunion
Friday, June 09, 2023 @ 8:00pm
McCarter Theatre Center (Matthews Theater)
91 University Place, Princeton, NJ 08540
category: music
Click here for full description
---
Jessica Kirson
Friday, June 09, 2023 @ 8:00pm
South Orange Performing Arts Center (SOPAC)
One Sopac Way, South Orange, NJ 07079
category: comedy
Click here for full description
---
August at twenty-two and Stay Behind – Online for 24 Hours and In-Person at 7PM
Friday, June 09, 2023 @ 7:00pm
NJ Film Festival
71 Hamilton Street, New Brunswick, NJ 08901
category: film
Click here for full description
---
The Ledbetters and Superunknown: Tributes to Chris Cornell and Pearl Jam
Friday, June 09, 2023 @ 8:00pm
Bergen Performing Arts Center (bergenPAC)
30 North Van Brunt Street, Englewood, NJ 07631
category: music
Click here for full description
---
---
For more event listings, click here
---