originally published: 06/09/2023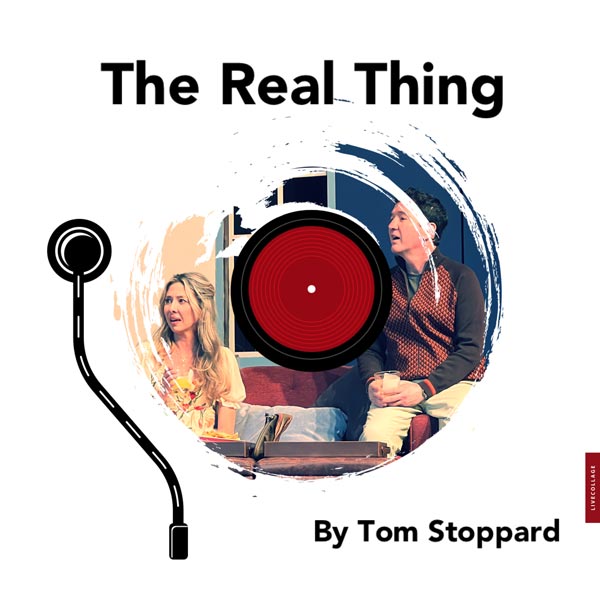 (MONTCLAIR, NJ) — Cue one passionate but never fully satisfying love affair between Henry and Annie. That's the premise behind The Real Thing by Tom Stoppard, which is being presented by Studio Players this June.
When their affair starts, Henry is already married to Charlotte and Annie is married to Max. Soon they both divorce their partners and marry each other. Themes of marriage, infidelity, and honesty are played out with a fresh and quick-witted comedic style. The play examines both the pain and passion that love can bring into peoples' lives.
The cast includes Deshja Driggs, Peyton Thomas, Mareau Hall, Daniel Waldron, Jessie Thiele, Peter Corley, and Sebastian Thomas.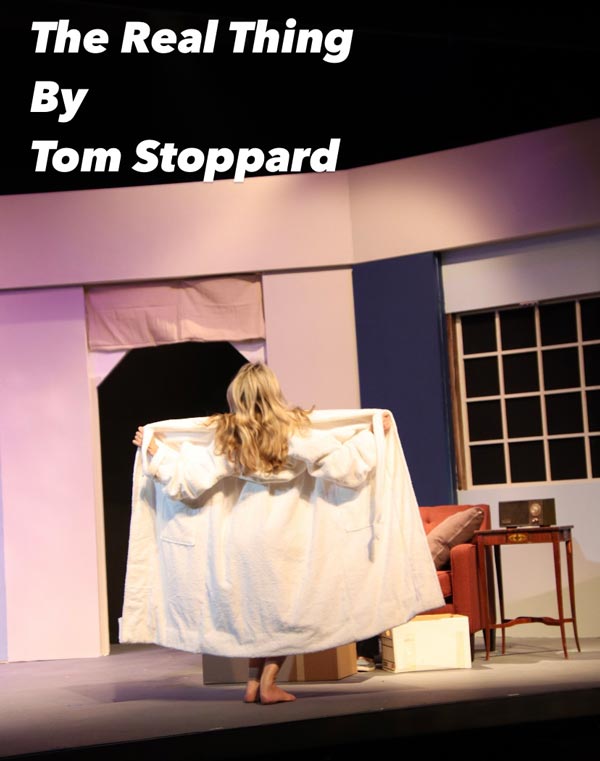 Performances take place June 9, 10, 16, 17, 23, 24 at 8:00pm; June 11, 18 at 3:00pm at Studio Playhouse (14 Alvin Place) in Montclair, New Jersey. Tickets are available for purchase online. 
Studio Players is a non-profit theatre company located in Montclair, New Jersey. Since 1937, they have been providing high quality entertainment at an affordable price. Each season delivers a variety of shows ranging from hit Broadway plays and musicals, to original works, to shows for children.


---
Advertise with New Jersey Stage for $50-$100 per month, click here for info
---
ART | COMEDY | DANCE | MUSIC | THEATRE | COMMUNITY
JESUS CHRIST SUPERSTAR
Saturday, June 10, 2023 @ 2:00pm
State Theatre New Jersey
15 Livingston Avenue, New Brunswick, NJ 08901
category: theatre
---
JESUS CHRIST SUPERSTAR
Saturday, June 10, 2023 @ 8:00pm
State Theatre New Jersey
15 Livingston Avenue, New Brunswick, NJ 08901
category: theatre
---
New Voices, New Visions: AKENYA
Saturday, June 10, 2023 @ 8:00pm
South Orange Performing Arts Center (SOPAC)
One Sopac Way, South Orange, NJ 07079
category: music
---
New Jersey Symphony presents Season Finale with Joshua Bell
Saturday, June 10, 2023 @ 8:00pm
Count Basie Center for the Arts
99 Monmouth Street, Red Bank, NJ 07701
category: music
---
Soultown to Motown
Saturday, June 10, 2023 @ 8:00pm
Carteret Performing Arts Center
46 Washington Ave, Carteret, NJ 07008
category: music
---
Passaic County Book Festival
Saturday, June 10, 2023 @ 11:00am
Weasel Brook Park
745 Park Drive
, Clifton, NJ 07012
category: community
---
Joey Alexander
Saturday, June 10, 2023 @ 8:00pm
McCarter Theatre Center (Berlind Theater)
91 University Place, Princeton, NJ 08540
category: music
---
Healing Waters Film and Dancing Without Steps: The Art of Improvisation with Margaret Beals – Online for 24 Hours and In-Person at 5PM
Saturday, June 10, 2023 @ 5:00pm
NJ Film Festival
71 Hamilton Street, New Brunswick, NJ 08901
category: film
---
---
For more event listings, click here
---