The average rate for a 30-year, fixed-rate mortgage climbed to its highest point this year, reaching levels not seen since last fall, according to Freddie Mac's weekly Primary Mortgage Market Survey for the week ending July 6, 2023.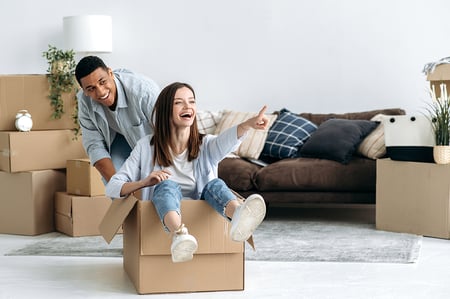 Rates for the 30-year note increased for the second consecutive week after declining for three straight weeks. The 30-year, fixed-rate mortgage averaged 6.81 percent, up from 6.71 percent the prior week. A year ago, the 30-year mortgage averaged 5.30 percent. 
"Mortgage rates continued their upward trajectory again this week, rising to the highest rate this year so far," said Sam Khater, Freddie Mac's Chief Economist. A resilient economy, persistent inflation, and a more aggressive tone from the Federal Reserve are responsible for rising rates. "These high rates combined with low inventory continue to price many potential homebuyers out of the market," Khater added. 
Average interest rates moved above 7 percent in late October and early November before trending lower over several months. According to Freddie Mac's index, rates dipped as low as 6.09 percent in early February. 
Related: 15 Mortgage Loan Terms Massachusetts First-time Homebuyers Should Know
Mortgage News Daily's rate index, which tracks day-to-day changes in mortgage interest rates, showed rates exceeded 7 percent on July 7, 2023. Mortgage News Daily uses several sources of real-time data and a proprietary method to adjust rates to account for quotes with points. 
The 15-year, fixed-rate mortgage, a popular choice for refinancing, averaged 6.24 percent compared to 6.06 percent the week before and 4.45 percent during the same week last year, Freddie Mac reported.
The Mortgage Bankers Association (MBA) reported July 6, 2023, a decrease in mortgage applications for the week ending June 30, 2023. The MBA's Weekly Mortgage Applications Survey showed its seasonally adjusted Purchase Index decreased by 5 percent from a week earlier and 22 percent compared to the same week in 2022. The survey results included an adjustment for the Juneteenth holiday. 
Mortgage applications fell to their lowest level in a month, according to Joel Kan, the MBA's Vice President and Deputy Chief Economist. "Purchase applications decreased for the first time in a month, as homebuyers remained sensitive to rate changes," Kan said.