originally published: 09/28/2023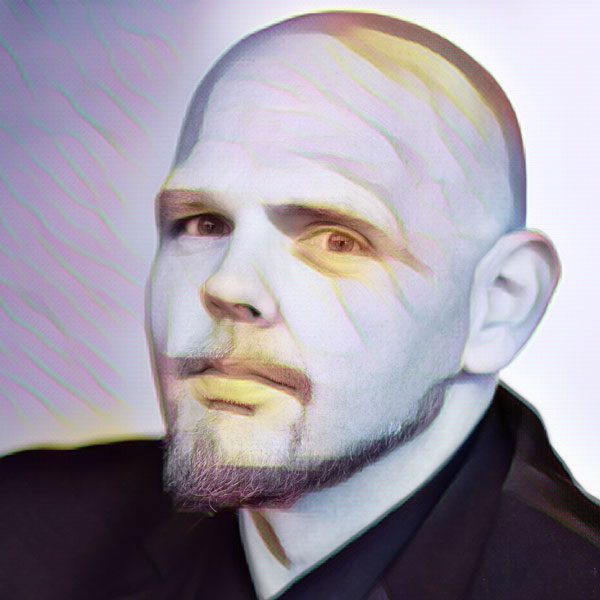 DW Dunphy is a musician, writer, and artist from Monmouth County who has been taking part in a rather unique songwriting project called Orbis Max.  It involves songwriters and musicians from around the world who put tracks together via the Internet. We reached out to him to learn more.
Tell me about Orbis Max.  Who are the artists involved in the project? Does the lineup always change or does it pretty much stay the same?
The core of the band is Craig Carlstrom (bass, Texas), Don Baake (guitars, Southern California), Bruce Walker (keys, Southern California), and Dick Winter (drums, Arizona). They have several contributors who are located all over the map from Virginia to the U.K. The contributors change but the main band is consistent.
Who was behind the idea for the collective?  How did you get involved?
Orbis Max has been a thing since the early 1970s and has been a group off and on throughout. They became more of a collective with the rise of data capacity and the Internet. The band members over the years moved away from the California area – for the most part – but technology allowed them to record and send files, putting the songs together in that manner.
Advertise with New Jersey Stage for $50-$100 per month, click here for info
---
They made their collaborative nature known for several years, while I was doing my solo recordings. By the time I finished my latest solo recording which came out in 2020, I was burned out and seriously considering selling off my gear. Seemed like I was knocking on doors that refused to open. In around August of 2022, having procrastinated on getting rid of my stuff, I reached out to Craig and asked if he would collaborate with me on a song. He agreed. A couple of songs came of it, and those were their compositions I sang on. Craig asked if I had any songs of my own they might take a crack at, and I sent them "Belford." They apparently liked how it was going and asked if I would consider being one of the primaries of the group, and I said 'yes.'
Give me an idea behind the process of writing an Orbis Max song.  Does one person come up with the concept for a song and then everyone offers pieces of lyrics and music to it?  How long does it generally take for a song to go from initial concept to fully recorded?
It comes from all kinds of places. Don and/or Craig will send me an instrumental demo and I might write the lyrics to them, and we'll record our parts and send them to Don to mix. Sometimes, I'll send them a top-to-bottom demo that they will flesh out. A guest on the new album is guitarist Ed Ryan who was a member of the New York power pop band The Rudies. He's now a solo recording artist, but he has a good relationship with Craig, so he sent "Make You Feel Better" to us to record.
It's a very fluid process. A song can happen in only a matter of days.
Speaking of recording… is the track recorded in one location or does everyone record parts on their own?
Because of the wide range of locations where everyone lives, it's all done over the Internet.
You've done a few of these tracks. What do you think of the process as a whole?
I like it. There are benefits to being a one-man band where you control everything, but it is a creative echo chamber. You get whatever you put into it, but you will lack the thing that comes out of having others who influence the final product. You also lose that editorial oversight when something you present isn't fully cooked yet. Being a part of a group allows me to be creative but also gives me boundaries so that the end product isn't becoming some vanity product that appeals to no one but myself.
The process itself is great in that it instills some sort of commitment I cannot shrug off. When you are a one-man band, finding reasons not to do something is too easy. On the other hand, because this band doesn't have to coordinate and juggle logistics to meet up in one room over a few days, the creation process is surprisingly fast.
Advertise with New Jersey Stage for $50-$100 per month, click here for info
---
What is your favorite Orbis Max track you played a role in?
At the beginning of 2023, we put together the song "R U OK" which was with Lisa Mychols from the group The High Frequencies, and also Ed Ryan, who I mentioned earlier. That was a case of a song basically arriving fully formed from the imagination, and each step of it just came together without friction. It's done well, too. It was included on the latest International Pop Overthrow collection and was chosen as the #1 Song of the Summer but the Sounds 'n Scenewaves blog.  It's probably the heavy-hitter for the new album which comes out October 1.
Before Orbis Max, had you ever written songs with anyone else? Or through email?
I had provided background vocals for a couple of projects, but hadn't written songs over email before this. Many years back in 2002, 2003, I worked on projects with collaborators. One of those, Nightmare Variations, came out on May 4, 2003. I can remember that because it was 05/04/03.
Have you ever met your co-writers from Orbis Max in-person?
Nope. Maybe someday, but I suppose that would depend on public interest that would cause us to meet up in a single place. As you can imagine, given the geographical issues, it would be a really expensive proposition. We'd need to have a groundswell of outside interest to make it viable.
Tell me about your own music.  Are you doing any live performances? Have any solo records planned or being worked on?
I've pretty much committed myself to working with Orbis Max and not doing solo stuff. It's much better for one's mental health to share the load versus being "the guy," for better or worse, but mostly worse. I'd be more than happy to collaborate with New Jersey artists in a live setting, but I don't really see that on the horizon. Again, I'm open to it, though.
As for songwriting, mainly with Orbis Max, we contributed a song to Lazlo (Blow-Up Radio) and the annual Spondylitis download titled "Another Broken Waltz." Craig sent over a new song I am working on which has an old-school Sly and the Family Stone funk vibe to it.
Finally, are you writing for any websites at the moment? Anything you'd like to promote?
I occasionally write a piece for MusicTAP.com or Popdose.com, which knocks the rust off the gears from time to time, but neither are as frequent as they used to be. I'd like to do more with both. I'm in the market for full-time writing work, but even at my lower level, I'm finding the A.I. encroachment to be a real issue. The previous "bottom line oriented writing" where I could get .50 a word cannot compete with ChatGPT being free and almost instantaneous. Correct and not flirting with plagiarism? Mmm, until there's a major lawsuit implicating the app to put down a chilling effect, I don't think outlets are that worried about those.
For more on DW Dunphy, follow him on Bandcamp, Facebook, YouTube, and SoundCloud.
---
Gary Wien has been covering the arts since 2001 and has had work published with Jersey Arts, Upstage Magazine, Elmore Magazine, Princeton Magazine, Backstreets and other publications. He is a three-time winner of the Asbury Music Award for Top Music Journalist and the author of Beyond the Palace (the first book on the history of rock and roll in Asbury Park) and Are You Listening? The Top 100 Albums of 2001-2010 by New Jersey Artists. In addition, he runs New Jersey Stage and the online radio station The Penguin Rocks. He can be contacted at gary@newjerseystage.com.
---
ART | COMEDY | DANCE | MUSIC | THEATRE | COMMUNITY
Thank You For Being So Dead Murder Mystery
Thursday, September 28, 2023 @ 6:00pm
Avenel Performing Arts Center
150 Avenel Street, Avenel, NJ 07001
category: theatre
Click here for full description
---
Dead On Live Shakedown Show!
Thursday, September 28, 2023 @ 8:00pm
Bergen Performing Arts Center (bergenPAC)
30 North Van Brunt Street, Englewood, NJ 07631
category: music
Click here for full description
---
Waiting for Godot
Thursday, September 28, 2023 @ 8:00pm
Shakespeare Theatre Of NJ – F.M. Kirby Shakespeare Theatre
36 Madison Avenue, Madison, NJ 07940
category: theatre
Click here for full description
---
Robert Pondiscio
Thursday, September 28, 2023 @ 11:00am
Grunin Center
1 College Drive, Toms River, NJ 08754
category: community
Click here for full description
---
Toad the Wet Sprocket
Thursday, September 28, 2023 @ 8:00pm
The Vogel
99 Monmouth Street, Red Bank, NJ 07701
category: music
Click here for full description
---
Bulrusher
Thursday, September 28, 2023 @ 7:30pm
McCarter Theatre Center (Berlind Theater)
91 University Place, Princeton, NJ 08540
category: theatre
Click here for full description
---
George Street Playhouse presents "The Pianist"
Thursday, September 28, 2023 @ 8:00pm
New Brunswick Performing Arts Center (NBPAC)
11 Livingston Avenue, New Brunswick, NJ 08901
category: theatre
Click here for full description
---
Thank You For Being So Dead Murder Mystery
Friday, September 29, 2023 @ 6:00pm
Avenel Performing Arts Center
150 Avenel Street, Avenel, NJ 07001
category: theatre
Click here for full description
---
Dead On Live
Friday, September 29, 2023 @ 8:00pm
Count Basie Center for the Arts
99 Monmouth Street, Red Bank, NJ 07701
category: music
Click here for full description
---
Waiting for Godot
Friday, September 29, 2023 @ 8:00pm
Shakespeare Theatre Of NJ – F.M. Kirby Shakespeare Theatre
36 Madison Avenue, Madison, NJ 07940
category: theatre
Click here for full description
---
Aaron Lewis Acoustic
Friday, September 29, 2023 @ 8:00pm
Bergen Performing Arts Center (bergenPAC)
30 North Van Brunt Street, Englewood, NJ 07631
category: music
Click here for full description
---
Once the Dust Settles Flowers Bloom by Olivier Tarpaga Dance Project
Friday, September 29, 2023 @ 8:00pm
McCarter Theatre Center (Matthews Theater)
91 University Place, Princeton, NJ 08540
category: music
Click here for full description
---
---
For more event listings, click here
---